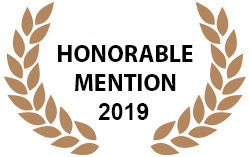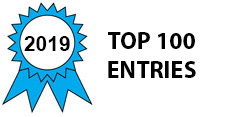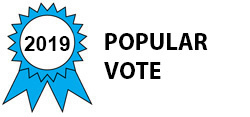 Our cities are increasingly congested and polluted. The average London driving commuter spent over 9 days waiting in traffic last year, and the city broke its annual air pollution target by the end of January. But it doesn't have to be like this: a new generation of electric micro vehicles that can move people quickly, efficiently, and cleanly is emerging.
Of these, electric bicycles have seen the strongest consistent growth in recent years with sales across Europe exploding from 0.1 million units in 2006 to over 2 million in 2017 worth €3.2bn, that's an average growth rate of 28% per year for over a decade. Folding bikes, meanwhile, have been around for much longer. There is a growing consumer market for folding electric bikes (we estimate that this is worth €150m in Europe alone), which marry these two trends together and allow more people to bike in crowded urban spaces. Until now, this has been pursued by traditional companies which add an electric motor and battery to existing folding bikes, the frames of which have to be strengthened to handle higher forces. The result is typically a folding ebike that is the size (850x650x400 mm) and weight (20+ kg) of the heaviest bag that can be checked in at an airport, that is visually unattractive, and that all too often rides poorly. With the Flit ebike, we offer something better: an ebike that folds down closer to the size and weight of an airline carry-on bag (30% lighter than typical ebikes), that is beautifully designed, and that rides with the handling of a full sized bike.
In order to achieve this, we have had to develop not only a unique folding mechanism, but also a custom suspension system, a battery pack that is built inside the ebike frame, and a retractable fender that allows the ebike to be rolled when folded. All of this was achieved whilst retaining a consistent design aesthetic which won our Designer, David Turpin, the 2019 ACID Design and IP Champion award for his work on the Flit ebike.
This ebike not only provides a solution to specific groups of customers (e.g. rail commuters), but also opens up new business models around approaches to ebike use and ownership. For example, direct to consumer subscription models are enabled by having an ebike that is easily shipped.
We have worked with a manufacturer for a year to prepare for production using a mix of traditional and custom processes. This means that we have not only adopted industry best practice for manufacturing, but have also made the ebike cheaper and easier to maintain by reducing part count and using off-the-shelf components wherever possible.
Having been through the journey of developing the Flit ebike over the last 3 years as a team, we are now getting ready to go into mass manufacturing and launch our ebike this summer. We hope that you will follow our story as we work towards improving the lives of more people in our cities.
Awards

2019 Automotive/Transportation Honorable Mention
2019 Top 100 Entries
2019 Top 10 Most Popular
Voting
ABOUT THE ENTRANT

Type of entry:

individual


Dave is inspired by:

Growing up I always aspired to be an automotive engineer. I achieved this dream when I graduated from Oxford University and joined Jaguar Land Rover. But I quickly realised that traditional technology in the automotive sector was going to become redundant; the future is electric. Refocusing on EV technology, I moved to Beijing to learn Mandarin and pursue a master's degree in automotive engineering. There, I had a second revelation: moving people around cities on comparatively light two wheelers is far more efficient that moving them in heavy cars. Not only that, it is also better for the urban environment, and necessary if we are to begin to addressing issues like urban congestion and climate change. Since then, I have devoted my professional life to developing practical ebikes, both for the fun engineering challenge that they present, and to help reduce barriers so that we can get more people cycling and improve our cities.