2020
Medical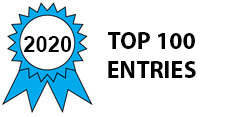 Ocular trauma redressal requires advanced surgical equipment and specialty surgical centers. The Corneal Transplant Market, currently at 40,000 per year in the US, is expected to grow at 10.8% from 2017 to 2023. The other targets are European, and the Asia Pacific markets.
Problem Space
A pregnant mother. A farmer with a broken leg. A child with pneumonia. A rural town experiencing a COVID19 outbreak. Medical imaging plays a critical role in providing care for each of these patients,
A computer program using Quantum Mechanics to mitigate Breast Cancer
by Lou Massa Hunter College, CUNY.
Overarching Challenge: How does one identify SERM (i.e. estrogen-like) molecules based upon quantum fundamentals? A pharmacophore is that set of properties, carried within a molecular framework, responsible for a drug's biological activity.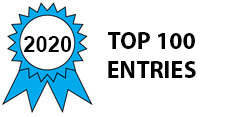 Heart failure is global pandemic with nearly 30 million sufferers worldwide causing not only significant mortality but also diminished quality of live and a huge cost burden to individual and healthcare systems.
Tinnitus is described as the perception of sound in the absence of real acoustic stimulation. Tinnitus may be perceived in one or both ears. Despite various theories, the cause is not fully understood. According to the American Tinnitus Association, over 45 million Americans struggle with tinnitus,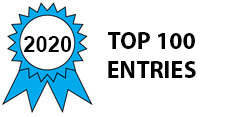 Advanced Bionics (AB) is currently receiving global approval of their HiRes™ Ultra 3D Cochlear Implant. This new cochlear implant (CI) device allows patients to have uninhibited access to an MRI scan.
1 in 10 patients undergo an MRI scan every year in most developed markets.
RIM-D2 is a low-cost 3D-printed hand prosthesis that is capable of responding to nerve impulses picked up by an EMG sensor that processes the signal transmitted by the brain through the nervous system. It is also developed parametrically;
I propose developing a miniature electronic device that measures temperature, chest (lung and heart) movements, and oxygen saturation. This device would be placed on the chest of the monitored person.
The monitor is to be equipped with motion sensors (3D accelerometer, 3D gyroscope and 3D magnetometer,
It was shown by medical researchers that harmful biological matters such as infected blood with HIV/Aids virus can be treated or reduced or disinfected by exposing the matters to high voltage electrical fields.
Smart Personalized IoT based Contact less Rapid Health Diagnostics Pods with App Based Reservation with Virtual Monitoring by Health Care Professionals for Pandemic Control. The power demand is met by solar powered batteries.