2020
Medical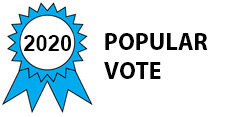 A medical safety device connected between a medical patient and medical equipment. The device can include an outer shell with an exterior sidewall and interior sidewall defining an open interior. The outer shell can include a door that can be opened to allow access to the interior shell.
This is a description of a Ventilator using common parts with the objective of the part costs being under $200 retail/wholesale. Each Hospital room normally has an oxygen supply with pressure and flow regulation. This entry uses the available oxygen system and 120VAC power supply in the room.
Nowadays, over 30% of people have a flat feet disease. It is a huge problem since it might cause other serious damages to the health. For instance, bunion, pain in the leg and pain in the spine during the exercises could be caused by the mentioned issue.
Sense Relief Inc. Executive Summary
Using Apple Watch to Improve Management of Pregnancy-Related Nausea and Vomiting
HOW SENSE RELIEF APP WORKS
Sense Relief App is a digital therapeutics software (DTx) that uses Apple Watch technology to deliver acupressure for fast and safe nausea relief,
A disposable dual visible layers respirator /mask that has a half transparent cone and a half opaque filtration cone for filtering and being seen through.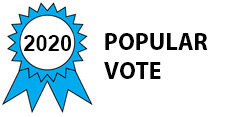 Coronavirus (COVID-19) is an illness caused by a virus that can spread from person to person and has spread throughout the world. The illness caused by the coronavirus starts with particles from an infected person's cough, sneeze, or breath.
Diabetes and peripheral arterial disease are two prevalent chronic medical conditions afflicting the global population. Lower extremity disease secondary to diabetic microvascular and peripheral vascular disease often result in transmetatarsal foot amputation (TMA). Management after TMA requires extensive rehabilitation often with the aid of prosthetics.
Incontinence is an extremely unpleasant medical condition that many men and women suffer from. Despite different etiologies, what sufferers go through are similar – they need to stop dribbling urine and need a time to void. Many current solutions such as adult diaper, pads, penile clamps,
The COVID-19 pandemic situation has called for an urgent need for the development of low cost respiratory ventilators across the globe. Such ventilators must include functionalities to cater to the patients experiencing severe respiratory illnesses, such as ARDS, where lung compliance and patient breathing cycles are dynamic,
Project Title:
S-Band(Face Shields)
Problem Statement:
There is also a shortage of medical facilities in Lagos State and Nigeria at large to manage the Covid-19 pandemic. This leaves most health practitioners and the general public exposed to the spreading coronavirus.