2020
Medical
Described in detail in our Utility Patents (7,798,159 & 8,002,897), our submittal is the process commonly called UV-Peroxidation (element #2 below). As necessitated in Utility Patents a physical embodiment was required as an invention inclusion; we cited a device to sterilize dental prosthetics.
The first half of 2020 brought hardship, job loss, food shortages and closing businesses and communities mourning the loss of their family members. Businesses now must adapt to and improve their way to serve customers and workforce as local, state &
COVID-19 is the world's highest priority in 2020. A key tool in managing this pandemic is determining who is infected, allowing those to self-quarantine or seek medical help, for the good of themselves, their loved ones, and the community at large, pending a vaccine.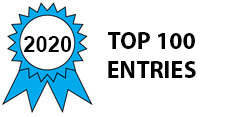 INTRODUCTION: Breast cancer is the most frequent cancer among women, impacting 2.1 million women each year, and causes the most significant number of cancer-related deaths among women.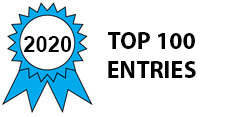 With a surge of COVID-19 patients flooding intensive care units (ICUs) nationwide, proper disinfection and maintenance of central venous catheters (CVC) and peripherally inserted central catheters (PICC) is more essential than ever to prevent complications, such as central line associated blood stream infections (CLABSI),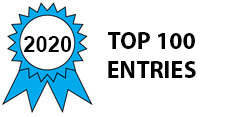 Haima Therapeutics is a pre-clinical stage biotechnology company focused on the development of a platelet-inspired artificial cell platform that leverages platelet mechanisms to provide therapy in multiple indications including hemorrhage, thrombosis, inflammation, and cancer.
Platelets are Nature's Delivery Vehicles.
Holographic teleportation is possible. During COVID-19 times, a company based in Houston, Texas, developed holographic teleportation, or holoportation for short, to facilitate telework.
Aexa Aerospace is a contractor for NASA and the creator of the Holowizard, which is an augmented-reality application to support real-time operations.
Solute ion linear alignment (SILA) generates energy from repulsion forces between like-charged ions that are accumulated in the capacitive deionization process (CDI).
Repulsion forces are based on Coulomb's Law and the electrostatic fields that are continuously radiating from the ions.
The device is a fundamentally new type of mechanical gyroscope and can be used in various applications, including for the remote destruction of viral envelopes by a resonant method using artificially created variable long-range entropic forces.
PROBLEM
Virus envelopes have their own vibrational frequency, and theoretically,
I propose a new treatment for Bipolar Disorder (BD) based on electrical activation of the brain instead of drugs. The standard treatment of BD is not effective for many patients, lithium and other BD drugs can have onerous side effects, while the rate of suicide remains high.