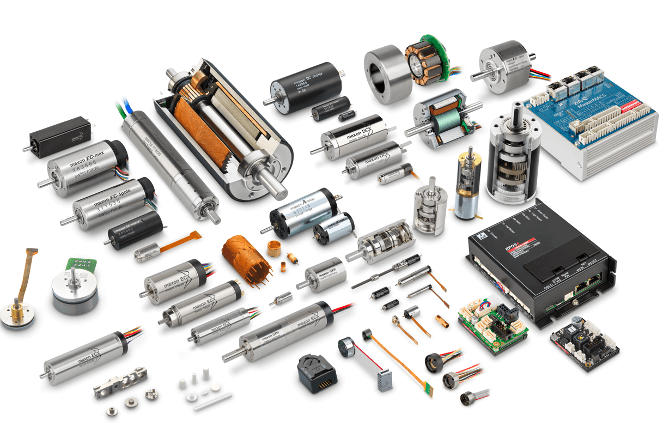 maxon develops and builds high precision electric drive systems that are among the best in the world – combining brushed and brushless DC motors, gearheads, sensors, spindle drives, and control electronics into complete mechatronic drive systems. For over 60 years, businesses from a wide range of industries including medical technology, robotics, industrial automation, mobility, and aerospace place their trust in reliable drive systems by maxon. Our drives are perfectly suited for wherever extreme precision and the highest quality standards are needed and where compromises cannot be tolerated – on Earth and on Mars.
maxon's engineers have been true partners in the quest to create the right solution for each customer. Prototypes, custom systems, or large series: Whatever your requirements may be, we are here to assist. Servicing the global design engineer and buying community with our extensive product range and expertise. We offer a global sales network, nine manufacturing sites, and more than 3500 employees worldwide.
For more information, visit www.maxongroup.us.
Resources
Formulae Handbook for Design Engineers

A comprehensive collection with illustrations and descriptions. Includes formulas, terminology and explanations of the calculations that are relevant for drive systems. A flow chart for selecting the right drive for each purpose. Download a free copy – a must have book for every design engineer!

Online Shop: Choose from more than 5000 products

Configure and combine your drive system easily online: motor, gearhead, sensor to meet your individual requirements. Product specifications and CAD files can be downloaded immediately after completing the configuration. Our X program products are available for quick delivery.

Customized Motors and Gearboxes

Parvalux, a maxon company, offers thousands of AC, PMDC and BLDC motor options. We can customize or design from scratch, geared motor solutions, ensuring you gain a competitive advantage. Our drives are found in hundreds of applications, including healthcare, leisure, mobility, transport and a diverse range of industrial applications.