Tools and expert advice for contest entrants, presented by the sponsors. Check out these resources to help you and your team in developing/refining your product designs.
Note: Access to some of these resources requires registration on the sponsors' sites, which is separate from your contest registration and log-in.

Benefits of the COMSOL Multiphysics® Simulation Software
Watch a quick introduction to the COMSOL Multiphysics® software.
Using COMSOL Compiler™ to Create Standalone Applications
See how you can easily create and deploy simulation apps.
Request a live demo of COMSOL® software
Connect with us for an online introduction to COMSOL Multiphysics® and COMSOL Server™.

World's Newest Products (Mouser)
Mouser stocks the world's newest electronic components and semiconductors to help speed your time-to-market on new designs. Get the very latest industry product news and become a new product insider. To learn more about this valuable resource, visit https://www.mouser.com/new/.
Applications & Technologies (Mouser)
Learn about the latest applications and industry trends with tutorials and white paper design resources on vertical markets by visiting Mouser's Applications & Technologies sites at https://www.mouser.com/applications/.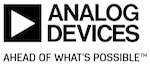 Data Conversion & Signal Conditioning Technology (Analog Devices)
Analog Devices, Inc. is the world leader in data conversion and signal conditioning technology. To learn more about ADI, their products and resources, visit https://www.mouser.com/manufacturer/analog-devices/.
Discover the Newest Products from Analog Devices available at Mouser.com at https://www.mouser.com/manufacturer/analog-devices/.


Intel® makes possible the most amazing experiences of the future. Many may know Intel® as the world's largest manufacturer of semiconductors, but Intel® does so much more. Intel® invents at the boundaries of technology to make amazing experiences possible for business and society, and for every person on Earth.
Intel® also offers FPGAs, SoCs, CPLDs, and complementary technologies, such as power solutions, to provide high-value solutions to customers worldwide. To view and learn about the newest Intel products available at Mouser.com, go to https://www.mouser.com/manufacturer/intel/.

New Developments in Catheter Shaft Components – Part 2
This Webinar focuses on advancements in catheter shaft componentry with a deeper dive into film cast technology. Specifically, we will hone in on polyimide and lubricious polyimide. In this presentation, a mix of polymer material science, specifications of film cast products, and engineering considerations for polyimide use will be discussed. We will also cover new developments for other catheter components such as high ratio heat shrinks for reflow operations as well as peelable heat shrinkable fusing sleeves.
LCP Introduction to Liquid Crystal Polymers
Liquid crystal polymers (LCPs) present a special category of material which straddles the boundary between an ordinary solid and a liquid. Different from typical thermoplastics such as polyesters and other aromatic polymers, LCPs have significant higher order structure particularly apparent in their liquid phase. Learn about how LCP monofilament has recently been incorporated as catheter braiding and, as a non-metal, is poised to help create the first fully MRI-compatible catheter.
Solutions for Medical Applications
Zeus offers a wide range of biomedical extrusions to get you where you need to be within the body. We use only medical grade resins including PTFE, FEP, PFA, PVDF, PEEK, LCP, ETFE, THV, Pebax®, polyimide, nylon, and more. Our customized extrusions include catheter components, bioabsorbable polymers, and implantables for permanent placement. Free samples of many of our products are also available through our Virtual Sample Locker (VSL).
Pebax® is registered trademark of Arkema France SA
RESINATE SE: Biocompatibility of Plastics
Plastics have many unique properties regarding their manufacturability and production potential. These properties are increasingly being utilized in the production of medical devices and medical packaging. Learn about some of the safety requirements involved in bringing plastic-based products to the market for medical applications.
ePTFE Explained: Fundamentals and Applications
Come find out how a typically difficult-to-extrude material like PTFE can be transformed into a soft and highly flexible material with diverse applications. Learn about nodes and fibrils and how ePTFE morphology can be guided to produce specific properties and forms.

A comprehensive overview of the most common transducers and advanced electronics we offer as an "off-the-shelf" solution.
Explore over one hundred application illustrations to see how our product solutions are used in aerospace, medical and advanced manufacturing environments.
Sensors for the next generation of Medtech
Sensors for the next generation of MedTech - The MedTech world is pushing sensor measurements to a new frontier. Explore our most advanced test and measurement solutions.
Engineering the end of Disability
Engineering the end of Disability - Advancing technology is great, advancing humanity is even better. We're proud to be a part of this groundbreaking biomechatronic project from the Media Lab at MIT.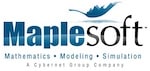 A Better Way to Manage Calculations
When your projects require technical calculations, it's all too easy to resort to spreadsheets. While sufficient for certain applications, spreadsheets weren't designed as a comprehensive tool for managing engineering calculations. Maple gives you a powerful tool that can handle virtually every calculation you throw at it. Maple also allows you to easily validate, document, retain, reuse, and modify your calculations, reducing risk while saving time and effort in both current and future projects.
Learn the Right Way to Manage Technical Calculations
Calculations are a valuable piece of intellectual property for every project, and there are better and worse ways to take care of this valuable asset. Learn how Maple can help treat calculations as a valuable, structured asset, and enable the tracking, validation, and reuse of calculations. See how Maple helps you share calculations easily, and export your calculations for use in other tools.
All About Digital Twins & Virtual Commissioning
A Digital Twin is a virtual representation of your product, and the perfect companion to lower the risks involved in machine-level system integration. Learn how these technologies help you create better products using intelligent, simulation-based information that informs product design and motion control strategies.
Making the Most of your Machine: Using Virtual Commissioning to Reduce Cycle Times without Hardware Upgrades
Virtual commissioning is a valuable process that helps companies explore, test, and validate new designs, all while reducing the time and money spent on product development. Discover how Niigon Machines used virtual commissioning to improve the output of their existing machine by 25%, without relying on costly hardware upgrades.
New in 2021: Introducing Maple Flow
By providing a flexible, whiteboard-style environment, Maple Flow allows design engineers to easily sketch out and formalize technical ideas, revising and reordering content with simple drag-and-drop behavior. Users can add math, text, and images to a live, interactive document, and Maple Flow keeps all of the mathematics automatically updated. The Maple Flow environment handles the design calculations that lie at the heart of virtually all engineering projects, such as circuit analysis, beam loading, highway pavement design, and combustion.
Questions? Contact Us.