Tools and expert advice for contest entrants, presented by the sponsors. Check out these resources to help you and your team in developing/refining your product designs.
Note: Access to some of these resources requires registration on the sponsors' sites, which is separate from your contest registration and log-in. 

Benefits of the COMSOL Multiphysics® Simulation Software
Watch a quick introduction to the COMSOL Multiphysics® software.
Using COMSOL Compiler™ to Create Standalone Applications
See how you can easily create and deploy simulation apps.
Request a live demo of COMSOL® software
Connect with us for an online introduction to COMSOL Multiphysics® and COMSOL Server™.

World's Newest Products (Mouser)
Mouser stocks the world's newest electronic components and semiconductors to help speed your time-to-market on new designs. Get the very latest industry product news and become a new product insider. To learn more about this valuable resource, visit https://www.mouser.com/new/.
Applications & Technologies (Mouser)
Learn about the latest applications and industry trends with tutorials and white paper design resources on vertical markets by visiting Mouser's Applications & Technologies sites at https://www.mouser.com/applications/.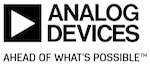 Data Conversion & Signal Conditioning Technology (Analog Devices)
Analog Devices, Inc. is the world leader in data conversion and signal conditioning technology. To learn more about ADI, their products and resources, visit https://www.mouser.com/manufacturer/analog-devices/.
Discover the Newest Products from Analog Devices available at Mouser.com at https://www.mouser.com/manufacturer/analog-devices/.


Intel® makes possible the most amazing experiences of the future. Many may know Intel® as the world's largest manufacturer of semiconductors, but Intel® does so much more. Intel® invents at the boundaries of technology to make amazing experiences possible for business and society, and for every person on Earth.
Intel® also offers FPGAs, SoCs, CPLDs, and complementary technologies, such as power solutions, to provide high-value solutions to customers worldwide. To view and learn about the newest Intel products available at Mouser.com, go to https://www.mouser.com/manufacturer/intel/.

Zeus is headquartered in Orangeburg, SC, USA. Its core business is the development and precision extrusion of advanced polymeric materials. The company employs over 1,800 people worldwide with manufacturing and sales facilities in Aiken, Columbia, Gaston, and Orangeburg, South Carolina; Branchburg, New Jersey; Chattanooga, Tennessee; San Jose, California; Guangzhou, China; and Letterkenny, Ireland. Zeus products and services serve companies in the medical, automotive, aerospace, fiber optics, energy, and fluid management markets. For more information, visit http://www.zeusinc.com.
Transforming Neurovascular Microcatheter Production
Innovative microcatheter technology and production techniques have enabled sophisticated treatments for patients with neurovascular conditions such as ischemic stroke and cerebral aneurysms. However, microcatheter manufacturers still face obstacles, including the bonding of the many specialized layers of the microcatheter together. One of the critical challenges, 'delamination', occurs when specialized catheter layers separate due to contrasting chemistries. Manufacturers must overcome this recurring vulnerability to improve patient safety and reduce scrap levels during production.
Endovascular Internventions – The Brain
Globally, strokes remain the second leading cause of death and the third leading cause of disability. Endovascular treatment has been proven to significantly improve outcomes and reduce both long-term disability and mortality after ischemic stroke.
Endovascular Interventions – Below-the-knee
The mainstay of endovascular treatment below-the-knee is typically balloon angioplasty, atherectomy, and thrombectomy, followed by stenting in more serious cases. However, despite advances, routine below-the-knee peripheral vascular intervention is limited as a result of a lack of interventional devices of appropriate length, strength, thickness, diameter, and flexibility.
Structural Heart Catheter Construction
Thanks to advances in minimally invasive catheter-based procedures, structural heart diseases are now often treated through endovascular therapy. However, manufacturing structural heart catheters is not without its challenges, particularly when it comes to the final stage in production, the removal of heat shrink. The typical method of using a skiving tool or razor blade can be dangerous for operators and cause critical damage to nearly complete catheter devices on the production line.
Engineering Possibilities - New Liners for Next-Gen Catheters
To advance new therapies deeper into the vasculature than ever before, the catheters of tomorrow must become smaller and more flexible, while still possessing the strength required to deliver these crucial therapies to the treatment site. By providing device manufacturers and engineers more liner options, new catheter designs that once seemed unimaginable can now be explored, helping to extend the boundaries of vascular access via catheterization.
Questions? Contact Us.