Grand Prize (1)
$20,000 USD, provided by COMSOL and Mouser Electronics.
First Place (7)
Each of the seven category winners will receive a workstation computer courtesy of HP and NVIDIA.
Most Popular Entries (10)
Prizes: All things magnetic! The top ten most popular entries (determined through online voting) will receive a package including a TacHammer Development Kit (pictured here), Magnet Kit, and set of Nanodots Magnetic Constructors. Courtesy of Nanoport.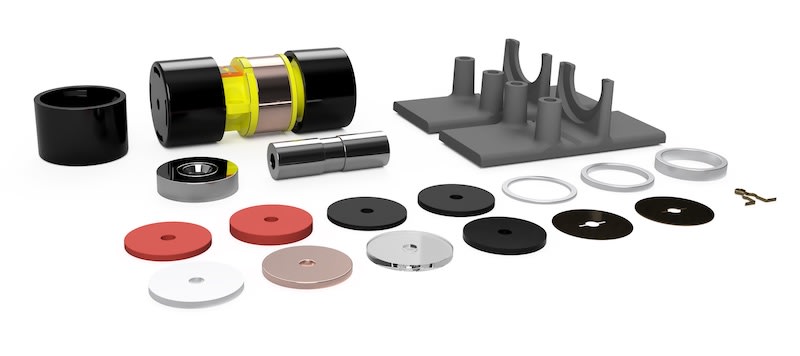 Certificates of Achievement (100)
The top 100 highest scoring entries (based on the judges' evaluation) will get a certificate of achievement suitable for framing.