Contest History
The Create the Future Design Contest was launched in 2002 by the publishers of Tech Briefs magazine to help stimulate and reward engineering innovation. The annual event has attracted more than 15,000 product design ideas from engineers, entrepreneurs, and students in 100+ countries worldwide. The contest's principal sponsors are COMSOL and Mouser Electronics, with Analog Devices and Intel as supporting sponsors.
The contest is produced by SAE Media Group.
Platinum Sponsors


COMSOL is a global provider of modeling and simulation software used by engineers and scientists in all fields of engineering, manufacturing, and scientific research to simulate designs, devices, and processes. Its platform product, COMSOL Multiphysics®, includes functionality for creating physics-based models and simulation applications, as well as a workspace for modeling and simulation management. The software makes it possible to model single physics and fully coupled multiphysics. Add-on products connect seamlessly via the platform to bring specialized functionality for electromagnetics, structural mechanics, acoustics, fluid flow, heat transfer, and chemical engineering. Interfacing products enable the integration of COMSOL Multiphysics® simulations with all major technical computing and CAD tools on the CAE market. Simulation experts rely on COMSOL Compiler™ and COMSOL Server™ to deploy applications to their design teams, manufacturing departments, test laboratories, and customers throughout the world.


Mouser Electronics, a Berkshire Hathaway company, is an authorized semiconductor and electronic component distributor focused on New Product Introductions from its leading manufacturer partners. Serving the global electronic design engineer and buyer community, the global distributor's website, mouser.com, is available in multiple languages and currencies and features more than 6.8 million products from over 1,200 manufacturer brands. Mouser offers 27 support locations worldwide to provide best-in-class customer service in local language, currency and time zone. The distributor ships to over 650,000 customers in 223 countries/territories from its 1 million-square-foot, state-of-the-art distribution facilities in the Dallas, Texas, metro area. For more information, visit here.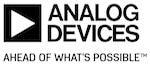 Analog Devices has built one of the longest standing, highest growth companies within the technology sector utilizing cultural pillars such as innovation, performance, and excellence. Acknowledged industry-wide as the world leader in data conversion and signal conditioning technology, Analog Devices serves over 100,000 customers, representing virtually all types of electronic equipment. Celebrating over 50 years as a leading global manufacturer of high-performance integrated circuits used in analog and digital signal processing applications, Analog Devices is headquartered in Norwood, Massachusetts, with design and manufacturing facilities throughout the world. Analog Devices' is included in the S&P 500 Index.


Intel® makes possible the most amazing experiences of the future. Many may know Intel® as the world's largest manufacturer of semiconductors, but Intel® does so much more. Intel® invents at the boundaries of technology to make amazing experiences possible for business and society, and for every person on Earth.
Harnessing the capability of the cloud, the ubiquity of the Internet of Things, the latest advances in memory and programmable solutions, and the promise of always-on 5G connectivity, Intel® is disrupting industries and solving global challenges. If it's smart and connected, it's best with Intel®.
Intel® also offers FPGAs, SoCs, CPLDs, and complementary technologies, such as power solutions, to provide high-value solutions to customers worldwide.
Gold Sponsors

Zeus Industrial Products is a global leader in advanced polymer solutions, helping customers overcome complex design and engineering challenges since 1966. Zeus' polymer solutions include tubing, heat shrinks, and a range of specialty products such as biomaterials, monofilaments, and many more. A range of value-add services, including product assembly, drilling, etching, fillers, flaring, flanging, and more, allow customers to further optimize products to their specific application needs. Additionally, Zeus services for the medical device industry extend to contract design and manufacturing, allowing customers a single source for catheter design, rapid prototyping, and manufacturing. For more than 50 years, customers have depended on their best-in-class quality and technical support, global reach, and high-volume manufacturing capabilities to gain a critical competitive advantage in the market. From concept to commercialization, they are present every step of the way, providing products, services, and solutions that fuel product innovation. For more information, visit here.
maxon develops and builds high precision electric drive systems that are among the best in the world – combining brushed and brushless DC motors, gearheads, sensors, spindle drives, and control electronics into complete mechatronic drive systems. For over 60 years, businesses from a wide range of industries including medical technology, robotics, industrial automation, mobility, and aerospace place their trust in reliable drive systems by maxon. Our drives are perfectly suited for wherever extreme precision and the highest quality standards are needed and where compromises cannot be tolerated – on Earth and on Mars.
maxon's engineers have been true partners in the quest to create the right solution for each customer. Prototypes, custom systems, or large series: Whatever your requirements may be, we are here to assist. Servicing the global design engineer and buying community with our extensive product range and expertise. We offer a global sales network, nine manufacturing sites, and more than 3500 employees worldwide.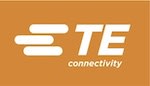 TE Connectivity (TE) is a trailblazer in automotive technology, creating trusted solutions that shape the industry today and drive progress toward an even brighter tomorrow. By leveraging decades of deep experience, established design partnerships and world-class engineering capabilities, TE's product portfolio touches nearly every vehicle imaginable – from traditional to electric and fuel alternatives — helping pave our planet's transition into green transportation.
With an expansive range of automotive technology solutions spanning more than three-quarters of a century, TE is uniquely positioned to support the latest trends in vehicle electrification, data connectivity and autonomy. Our diverse global network encompassing manufacturing sites across continents and thousands of engineers dedicated exclusively to automotive engineering brings invaluable expertise as we collaborate with our customers on difficult challenges - ensuring reliable outcomes every step along the way.
Contest Producer
SAE Media Group
SAE Media Group, an SAE International Company, publishes information products that help engineers solve their toughest challenges and design better products faster. SMG's industry-leading magazines include Tech Briefs, Medical Design Briefs, Aerospace & Defense Technology, Automotive Engineering, Autonomous Vehicle Engineering, Truck & Off-Highway Engineering, Battery & Electrification Technology, Photonics & Imaging Technology, Motion Design, and Sensor Technology. SMG also produces a range of e-newsletters, Web sites, online events/Webinars, and custom publications and contests. Combined, these products serve over 1 million engineers and managers worldwide.
Previous Winners
GRAND PRIZE WINNERS
2022
FlowIO Platform
Ali Shtarbanov, Ozgun Afsar, Hye Jun Youn, and Prof. Joseph Paradiso, MIT Media Lab, Cambridge, MA, USA
FlowIO is a fully integrated, miniature pneumatic development platform for actuation, sensing, and control of soft robotics and programmable materials. The platform was developed at MIT and deployed globally to democratize programmable matter; to make prototyping, innovation, and research with soft robotics incredibly quick and easy; and to enable researchers, designers, and makers of all backgrounds to unleash their creativity and bring their ideas to life. In this interview, Ali Shtarbanov, Research Assistant at MIT Media Lab, discusses the impact and future potential of this innovation.
2021
Self-Destructing Plastics via Embedded Enzymes
Aaron Hall, Chris DelRe, Ivan Jayapurna, and Ting Xu, Intropic Materials, Oakland, CA, USA
A team from UC Berkeley and Intropic Materials has devised a way to embed special enzymes in plastic material during manufacturing. Once triggered, the enzymes cause the plastic to completely degrade within days rather than years. This technology could dramatically reduce the amount of plastic waste (currently 300 million tons annually).
2020
RepelWrap – a Nature-inspired Surface Technology for Repelling Contamination
Leyla Soleymani and Tohid Didar, McMaster University, Ontario, Canada
The RepelWrap self-cleaning surface instantly repels viruses and bacteria. It could prevent the transfer of superbugs (strains of bacteria resistant to most antibiotics) and reduce the spread of COVID-19. The transparent, flexible film is biodegradable and can be shrink-wrapped to fit onto door handles, railings, and other surfaces that act as magnets for bacteria.
2019
The ULiSSES™ Device for Organ and Limb Preservation
Leonid Bunegin, BS - Chief Scientific Officer, Vascular Perfusion Solutions, Inc; Rafael J Veraza, MPH, PhD- Senior Scientist, Vascular Perfusion Solutions, Inc; Tom DeBrooke, MA, MBA- Chief Executive Officer, Vascular Perfusion Solutions, Inc 
Vascular Perfusion Solutions (VPS) has developed a new, unique, and innovative medical device that extends organ and limb viability - the Universal Limb/Organ Stasis System for Extended Storage, or ULiSSES™. 
2018
Invisible Glass
Charles T. Black, Center for Functional Nanomaterials, Brookhaven National Laboratory, Upton, NY, USA; Andreas C. Liapis, Wellman Center for Photomedicine, Massachusetts General Hospital, Harvard Medical School, Cambridge MA, USA; Atikur Rahman, Department of Physics, Indian Institute of Science Education and Research, Pune, Maharashtra, India
A nanotechnology coating from Brookhaven National Laboratory imparts anti-reflection and water-repellency capabilities to surfaces made of silicon, glass, and plastics like Teflon.
2017
HI-LIGHT - Solar Thermal Chemical Reactor Technology for Converting CO2 to Hydrocarbons
Xiangkun (Elvis) Cao, Jessica Akemi Cimada da Silva, David Erickson, and Tobias Hanrath, Cornell University; Jason Salfi and Clayton Poppe, Dimensional Energy, Ithaca, NY, USA
The HI-Light reactor being developed at Cornell University is a solar-thermocatalytic "reverse combustion" technology that enables the conversion of CO2 and water to methanol and other high-value hydrocarbons. The innovative claim of the HI-Light reactor design derives from the concurrent optimization of light-coupling and catalyst availability.
2016
Hyliion - Hybrid Technology for Semi-Trailers and the Trucking Industry
Thomas Healy, RF Culbertson, AJ Emanuele, Morgan Culbertson, Wilson Sa, Pam Culbertson, Chad Saylor, Len Kulbacki, Eric Weber, Adam Faris, Kim Kasee, Roger Richter, Jared King, Phil Aufdencamp, and Tim Gehring, Hyliion, Pittsburgh, PA, USA
We (Hyliion) - hybridize the trailer portion of the tractor-trailer combination – saving over 30% on fuel. Our system uses regenerative braking to capture power when the trailer is slowing down or going down hill, and reuses that power to help the truck-trailer up hills. Our system installs in 23 minutes.
2015
Development Of A Non-surgical Circulatory Support Device For The Treatment Of Chronic Heart Failure
Omar Benavides, Benjamin Hertzog, Jace Heuring, Reynolds Delgado, and Will Clifton
Aortix™ augments heart function by accelerating a portion of native blood flow within the pump and pushing it downstream to entrain aortic flow. Strategic placement downstream of the heart allows for combined benefit to the heart, kidneys, and other vital organs while eliminating the common VAD risks of damage to the heart and thrombotic stroke.
2014
Robotic Building Construction By Contour Crafting
Behrokh Khoshnevis
Contour Crafting (CC) is a computerized construction method that 3D prints large-scale structures directly from architectural CAD models. Walls are built up by forming their outer surfaces via extrusion of a paste-like material such as concrete, and the use of a robotic trowel to provide a smooth, contoured surface. CC is a very flexible technique, capable of constructing aesthetically pleasing "organic" curvilinear shapes as easily as "boxy" rectilinear shapes; as such, it has attracted strong interest from leading architects.
2013
ChemoPatch
Nikhil Mehandru, Aaron Perez, Brandon Sim; Loudonville, New York
Four Harvard University students of various disciplines have founded Theratech and have introduced the ChemoPatchTM, a low-cost, disposable, and electronic patch-based cancer chemotherapy device designed to be simple, automated, and easy-to-use by cancer patients outside of the hospital, yet cutting-edge in it's ability to deliver quality early-stage chemotherapy.
2012
Sensordrone: a Practical, Tricorder Like Platform for Consumers and Mobile Device Developers
Mark Wagner, Sensorcon, Buffalo, NY
Sensordrone is a multi-purpose, configurable sensor that dramatically extends the sensing capability of smartphones & tablets. It is a key Fob sized platform for both consumers and developers.
2011
Screen Fast and Cheap Bacteria Detection
Monika Weber, New Haven, CT
?Screen is the needed MEMS rapid pathogen screener for food-borne illnesses. It has a potential to improve health standards at the consumer level by increasing sensitivity, keeping the cost down and testing time short.
2010
Rowheel Wheelchair Propulsion System
Salim Nasser, Merritt Island, FL
The Rowheel offers a fundamental difference in the approach to manual wheelchair propulsion in that it operates by means of a pulling/rowing motion as opposed to pushing.
2008
LifeBelt® CPR
Thomas Lach, Deca-Medics, Columbus, OH
Device makes it easy and safe for anyone to perform high-quality CPR compressions for extended periods of time.
2007
Litroenergy™, a New Light Source Material
Steve Stark, MPK Co., Champlin, MN
Can emit light continuously for more than 12 years without exposure to sunlight or other energy sources.
2006
Integrated Motor/Pump
David A. Torrey, Advanced Energy Conversion LLC, Malta, NY
Fluid pump design reduces parasitic losses in trucks/other vehicles, improves thermal performance of the electric motor through direct liquid cooling of the windings, and shrinks size by combining the motor and pump in a single housing.
2005
Low-Cost In-Vehicle Emergency Warning Device
Patrick Scholes, CPS Systems, Germantown, TN
A simple emergency beacon detector circuit interrupts a car's audio system's power when an emergency vehicle approaches, emitting a brief alarm signal to alert drivers and prevent collisions.
2004
Unitary Orthopedic Appliance
Leonard Duffy, Chittenden Research and Development, Hinesburg, VT
A unique interlocking fastener design with advantages over hook-and-loop systems enables orthopedic devices that can be easily removed, cleaned, and reused.
2003
OsteoSonic™ Noninvasive Bone and Joint Damage Detection Device
Michael Liebschner, Rice University, Houston, TX
This portable, battery-operated unit that fits in the palm of the hand can detect bony fractures and soft tissue damage, operating without radiation.
2002
Rotary Pinion Face Gear Set
Fred Vreeman, Orlando, FL
Low-friction gear set operates with high efficiency over the entire range of power transmission capability.
CATEGORY/FIRST-PRIZE WINNERS