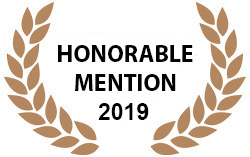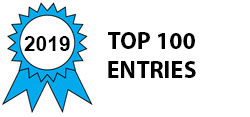 United Aircraft Technologies (UAT) is developing a smart aircraft Inter-Connecting Clamp (ICC) solution with an Augmented Reality Monitoring System (ARMS) for aircraft wiring that improves fuel economy (overall weight reduction of the aircraft), decreases the occurrence of Repetitive Strain Injuries among the workforce, simplifies maintenance through 3D fault location and visualization, and reduces the environmental impact of CO2 emissions.
This technology has the ability to revolutionize equipment readiness. A solution that uses Artificial Intelligence (AI) and Machine Learning (ML), blended with Augmented Reality (AR) that would replace the old, rubber coated clamps/brackets and associated hardware that hold wire bundles today. The old clamps often get bent out of shape and the rubber coating wears off exposing the metal band, cutting through the wiring insulation, and causing an electric short.
The smart Inter-Connecting Clamp (ICC) is unique. It does not use standard metallic installation hardware (screws and washers). The ICC, has an RFID chip embedded that can read the voltage and amperage flow in a bundle of cables. When used in conjunction with 3D camera technology, is capable of visualizing hidden faults in wire bundles. The ICC greatly simplifies installation, reduces maintainer fatigue and man-hours, minimizing associated repetitive strain injuries, and dramatically reducing fly-weight. The new replacement is a non-metallic, ergonomic solution with a quick lock/release mechanism, and does not require screws, washers, nuts, and associated tools.
The AI and ML can analyze and learn from the data gathered with this technology without the use of batteries. The system is powered by harvesting the energy from the aircraft vibrations. This will increase preventive maintenance, reduce repair time, and reduce preventable injuries to maintainers. All the maintenance information would be gathered and stored every time a scan is done. This increases the knowledge database, allowing the AI and ML to build a more predictive maintenance process. The continued data collection of an entire program of recorded data would enable predictive failures, preventing unnecessary down time, and increasing equipment readiness.
Although this technology is initially focused on rotary wing aircraft, this system could be used in fixed wing, spacecraft, ships and boats of all sizes, vehicles, etc.
Awards

2019 Aerospace & Defense Honorable Mention
2019 Top 100 Entries
Voting
ABOUT THE ENTRANT

Team members:

Daryian Rhysing, Evaguel Rhysing, Donald DeVito

Number of times previously entering contest:

2

Daryian's favorite design and analysis tools:

NX9, PyCharm, Django, Python

Daryian's hobbies and activities:

Aircraft, Music, and Website development

Daryian belongs to these online communities:

American Red Cross

Daryian is inspired by:

Thinking small to solve big problems. Exploring all possible solutions while keeping in mind the needs of humanity.