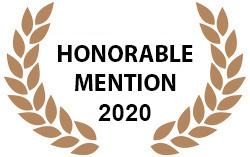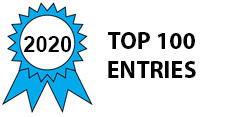 The Formafit process is an automated method for apparel manufacturing, a machine to make clothing without direct human intervention in a 45-second cycle. The system goes from bolt of cloth to a finish garment and applies 3D fabric molding and ultrasonic bonding technologies to simultaneously affect the shape of the garment and the cutting/seaming of materials, off-the-shelf components*. The process requires the usage of synthetic fabrics, such as, polyester, nylon, spandex and polypropylene and can accommodate a variety of knit, woven and non-woven textiles, all off-the-shelf materials. The goal is with the adoption of this process, there could be a renaissance for the domestic apparel manufacturing industry by on-shoring production, reduction in lead-times and energy consumption, mass-customization, domestic job creation and an opportunity to embrace sustainability issues that consumers are demanding.
The process is flexible in fabricating a variety of types of garments, ranging from loose-fitting styles to highly contoured designs. With the applied technologies, its' usage of synthetic fabrics, the process has application in the sportswear, athleisure, outdoor, uniform, career, military uniforms, protective, medical apparel (PPE) categories and the eventual development for mass- customization of clothing. Because of the compact nature of the machinery, the opportunity to decentralize manufacturing with small pilot plants closer to markets could also exist.
One of the scenarios available applying the Formafit process is the ability to fabricate surgical scrubs or disposable medical garments that use non woven materials. This self-contained micro-factory is designed to function well within facilities with limited space, like a hospital and produce a daily allotment of garments per operational schedule. In an emergency, it could ramp up quantities to provide much needed medical grade garments (PPE) to assist in meeting the immediate demands, such as, in a pandemic.
*The process uses fabric molding, ultrasonics and factory automation, similar to the production of N95 respirator masks.
Advantages
- Increase sustainability of production
- Reduce lead time and inventories
- Increase value chain by expanding sell-through
- Reduce energy usage for production & distribution
- Decentralize production
- Increase capacity to make a new style/fashion of garment designs
- Increase labor conditions
- Embrace domestic job creation
- 0 % tariffs, 0 %  quotas
This work has been funded and received positive technical reviews under the aegis of:
- National Science Foundation, (SBIR) Small Business Innovation Research Program
- U.S. Department of Energy, (ERIP) Energy Related Inventions Program
- New York State Science and Technology Foundation
- New York State Energy Research & Development Authority
Prototype garments
1) Surgical scrub (PPE) polypropylene (blue)
2) Sportswear, nylon/spandex (black)
3) Career apparel/uniform, polyester (white)
Awards

2020 Manufacturing/Robotics/Automation Honorable Mention
2020 Top 100 Entries
Voting
ABOUT THE ENTRANT

Type of entry:

individual


Number of times previously entering contest:

2

Brett is inspired by:

Manufacturing clothing in a sustainable way.