2020
Entries
The first mobile App that can protect you from vehicles: IoTs and Mobile App that sends the smartphone's GNSS coordinates to a cloud where artificial intelligence predicts potential collisions and then sends alerts to vehicles to slow down and trigger brakes automatically before any accident
Since 2018 the number of electrically powered aircraft in design has doubled to about 200, hence the name, "201." Airbus, Boeing, Joby Aviation, Uber and others, with more than 1 billion usd in investments are designing, developing and testing the electric air vehicles of the future.
Made in the USA
The "RoboGuts™ S.T.E.A.M. Education Program" http://www.R2Pv1.com/  can be used to teach the entire product manufacturing process + it can be completed at home with a small desktop 3D printer. 
• Controlling various electronic devices,
INTRODUCTION
The maturity of the technologies for the guidance and control of UASs allows proposing innovative operational options such as the ability to spray a significant amount of an agent of any sort at a pre-established point in the atmosphere.
This is the case of NitroFirex,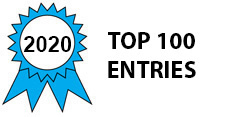 Our objective is to design and develop an Autonomous Rescue and Surveillance Bot named "SALVARE" in areas of natural disaster and national borders that can be of assistance to the officials as it can perform the functions of a human without their intervention.
It is a small desktop device for recycling paper to the 3D Shape (Works with USB), the Environment and Arts as part of Sustainability.
This device provide a creative way to reuse, reinvent and recycle paper scraps into own deckle and molds handmade paper.
One hand replacing two-hands to perform dual fastener fastening or loosening, the "1 hand DUAL FASTENER MANIPULATION DEVICE" can be used to manipulate two fasteners with the same axis of rotation and to manipulate the fasteners of the same axis of rotation separated by the intermediate material,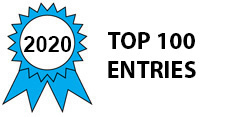 Cornell Dubilier PPC Series 1mm-Thin Polymer Aluminum Electrolytics
Provides High Ripple Current and Capacitance
Thinner than a dime, available in custom values and shapes.
The new PPC Series of ultra-thin polymer aluminum electrolytic capacitors from Cornell Dubilier represents a totally new capacitor form factor.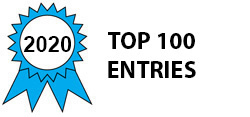 With the help of deep learning algorithms, SmartCloudFarming is combining satellite pictures and soil sensor data to create 3D maps of soils. These maps are a result of deep soil analytics and display the varying levels of moisture, nutrients (N-P-K-Mg) and soil organic carbon in 3 dimensions.
The laboratory is designed for modelling and subsequent electrical equipment printing of power stations and substations . No company in the field of power industry can do without design engineers as the process of designing is of paramount importance.