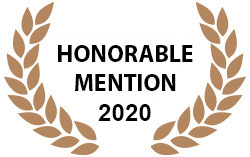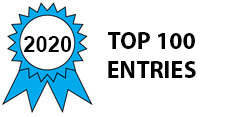 CITS is an acronym from Crankcase Independent Two-Stroke. This patented technology retains the renown simplicity, low-maintenance, and superior weight and cost to power ratios of the two-stroke, and then eliminates their total-loss-lubrication and emissions burden. Another patented innovation is a pivoting low-resistance inlet-valve, with integrated By-Pass valve, which replaces the throttle for power control, thus eliminating throttling pumping losses. Recent auto industry cylinder-deactivation developments aim to achieve the same by reducing throttling, which is less efficient than eliminating it. This valve combination nestles elegantly between the V of any V cylinder configuration. Neither valves are mechanically connected to the engine, as can be grasped in the you tube video provided in the YouTube link below.
The technology is scaleable, from V-twins with from 80 hp to 200 hp, and upwards to V4 and V6's for auto applications such as plug-in hybrid range extenders, to a V 12 of up to 4000 hp for industrial applications such as emergency generators. A running prototype on carburettors has confirmed all 6 predictions. The technology now awaits direct fuel injection for its optimal data, as do all two-strokes, a final step which awaits an investor or major manufacturer as it is beyond the inventor's available facilities.
Further achievements in the technology are smoother running (lower inherent vibrations), a quieter exhaust, low maintenance.
Awards

2020 Automotive/Transportation Honorable Mention
2020 Top 100 Entries
Voting
ABOUT THE ENTRANT

Type of entry:

individual


Basil is inspired by:

Since retiring I have found myself inventing things with some commercial success. After a career in motor sport, including Formula One where I developed many racing engines and won several championships, and my mind turned to the untapped potential of the two-stroke, whose efficiency had taken it to leading the global outboard motor market for 3 decades, their high burning of engine oil have found them failing increasing emission regulations. This invention is aimed at returning the two-stroke to greater heights than ever

Software used for this entry:

solidworks