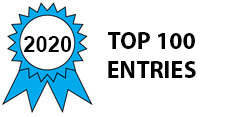 Problem
Seeing the world around you in a new way opens ups many exciting new possibilities. LIght Detection and Ranging (LIDAR) is doing just that by using lasers to measure distances very precisely. It is currently one of the key enabling factors behind the autonomous driving push. The technology used in LIDAR manufactures is often limited to seeing things only a few hundred meters away. To overcome this problem, compact lasers with more precise colors are needed.
Solution
MicroR has a compact optical laser technology that improves the purity of a laser's color 1000x in a compact package with a range of colors for LIDAR markets where well-established technologies do not exist.
MicroR will sell to LIDAR system manufacturers lasers that improve the performance and extend the range of their systems.
Market potential
MicroR is bringing a high-tech laser product to market with the goal of product introduction in 1 year. The five-year plan is to grow the revenue of the company to 7 million per year by year 5. Our passion is precision and we want to enable a host of new application using our lasers with precise colors. LIDAR is an enabling technology for a range of new applications:
LIDAR automotive technology, valued at 353 Million USD in 2020 and growing at a CAGR of 29.6 %.
The wind monitor market currently valued at 400 Million USD in 2020, growing at a CAGR of 12%.
Partners
MicroR has successfully landed contracts with both the European Space Agency as well as the Swiss Space Center for our laser technology. In addition, we have had several laser manufactures willing to work with our early prototypes.
Sales strategy
MicroR's has a B2B sales model to provide OEM lasers to technically competent laser system integrators. This is an advantage because they can directly understand the benefit of the technology and see the improvements the MicroR system provides.
Our initial sales strategy will focus on access to key decision-makers. This can be leveraged through existing networks, and through customer interaction at industry trade shows as well as advertisements in industry magazines and online newsletters.
Performances
Today, lasers with pure colors sources can be found on the market mainly at Telecom wavelengths (1550 nm). Key players include NKT Photonics (Denmark), RIO Photonics (USA), & OEwaves (USA). MicroR can offer a unique product in a compact package.
MicroR offers improved performance, in a compact package at a range of colors not possible via other technologies!
Design
MicroR combines the technology of optical microresonators with integrated photonic chips to create compact precise lasers. Optical microresonators act as optical filters for light. Filters are defined by a metric called the finesse, and optical microresonators have the highest finesse of any optical filter. MicroR has a patent-pending technology to combine the best type of optical microresonator made from ultra-pure crystals with integrated photonic chips. This is what drives our technology - This unique ability to combine integrated photonic with high finesse optical resonators.
Awards

2020 Automotive/Transportation Category Winner
2020 Top 100 Entries
Voting
ABOUT THE ENTRANT

Team members:

John Jost co-founder Director
Nikolay Pavlov Lead Engineer
Grigorii Likhachev, Physicist
Prof. Tobias Kippenberg co-founder
Pierre-Yves Cattin Business Development Manager

Cécile's hobbies and activities:

Theater, tennis, jogging

Cécile belongs to these online communities:

Researchgate

Cécile is inspired by:

- Passion for improving quality of life
- Preventing and reducing injuries
- Cost reduction of surgeries

Software used for this entry:

Comsol