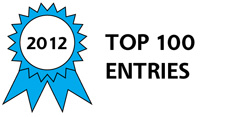 Millions of endoscopy surgeries are performed each year in the US, with even more performed internationally. Endoscopy has advanced rapidly in the last twenty years. However, little progress has been made towards the development of a 3D endoscope system, even decades after they have been proposed in scientific literature. We postulate this is due to the inherent design tradeoffs required by stereoscopic 3D system, the most common 3D imaging modality. Specifically, stereoscopic endoscopes fail to deliver high quality images, lack quantitative depth information about the target, and have difficult delivering the same depth sensitivity as the human eye.

We solve this problem by implementing an entirely new depth sensing modality we call depth measurements through controlled aberrations. This new 3D endoscope device is designed for integration in all endoscope types, even extremely slim endoscopes (stem that can be channeled through a standard illumination path of an endoscope. The production cost of the device would be similar to that of other endoscopy hardware due to the minimal modification to the system. This technique is ideally suited for spatially constrained applications such as endoscopy because the 3-D information is not gathered via triangulation. In fact, this technique can have coincident imaging and illumation optical paths.
Numerous studies have shown that providing surgeons with depth information in endoscopic and laparoscopic surgeries reduces training time and surgeon error. Our device delivers this badly needed depth information without reducing the quality of the final images. This device would also be extremely useful in surgeries that require significant precision and spatial knowledge by the surgeon. Examples of possible surgeries include neurosurgery and in-utero fetal surgery. By delivering 3D information to the surgeons we deliver increased performance, safety, and reduced costs.
Our new 3D endoscope circumvents many of the problems that current solutions offer by using an entirely new method of measuring depth using only an aberrated illumination pattern and standard imaging endoscope. This technology has the potential to revolutionize current endoscopy practices, and bring 3D endoscopy fully into the medical community
Awards

2012 Top 100 Entries
Voting
ABOUT THE ENTRANT

Number of times previously entering contest:

never

Gabriel's favorite design and analysis tools:

Matlab for image processing, Zemax non-sequential ray tracing for real image simulations. Together you can close the loop and design fully simulated optical designs and image processing algorithms.

Gabriel's hobbies and activities:

Exploring new foods, piano and cello

Gabriel is inspired by:

Optical engineering exists in an interesting place within the realm of science and engineering. A multidisciplinary approach is absolutely necessary when approaching most optical problems. Mechanical design, physics, ancient geometrical designs, quantum mechanics, material science, and chemistry all combine into challenging, fantastic problems to be solved. I find inspiration in unique solutions outside my own discipline. Listening and discussing current research often leads to many new ideas.

Software used for this entry:

Zemax, Matlab