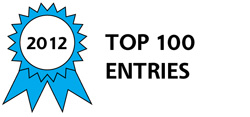 HYPOTHERMIA PREVENTION PACK
On June, 14th 2003, 11 of 17 passengers died when they were cast overboard in Tillamook Oregon. The Taki-Tooo was a small passenger vessel that capsized just offshore. Note: in this disaster, drowning didn't cause the deaths, but hypothermia and shock of cold Pacific Northwest ocean temperatures were the true causes of death.
People generally believe they are good swimmers and they find life jackets to be bulky, inconvenient, and uncomfortable. Although recommended, the Coast Guard does not monitor the wearing of a life jacket. Even with floatation gear, when a person who is not prepared for the cold falls into cold water (temperatures of 52 degrees or less) the shock of the cold alone can be fatal. Cold shock trauma can induce large gasps, hyperventilation, rapid heartbeat, and increased blood pressure. Also worth noting, is that most people who die of hypothermia do so in the first few minutes from failure to breathe or to sustain their heart. Even when an overboard passenger manages to survive the first two or three minutes, they will have to contend with the opposite effect of their heart slowing down and eventually stopping altogether.
We have transformed an item normally carried on one's person into a floatation device designed to offer protection from cold-water temperatures. Statistically, most adults put life jackets on children but not on themselves. This inspired us to design the LIFE PACK so the wearer can hold a child hands free in water.
The LIFE PACK is the first of its kind dual bag floatation device incorporating an inner thermal lined compartment, which holds a heat generating super-corrosion technology sleeve. (This slim lightweight disposable Magnesium particle impregnated sleeve is also currently in use as flameless ration heaters (FRH).) This heat-generating element creates an exothermic reaction which allows its wearer to maintain hypostasis for several minutes even in dangerously cold water. This can buy emergency responders additional valuable response time in a marine rescue.
In just 12 minutes the standard FRH sleeve's temperature can reach 60 degrees Celsius (enough heat to bring a liter of water to a boil). Heat is generated because the FRH contains magnesium metal impregnated material that when mixed with water, forms magnesium hydroxide, and hydrogen initiating the giving off of excess energy. Adding water breaks molecules bonds, and energy is released when the atoms re-bond to form new molecules. The corrosion is the process of the magnesium metal reacting with the air and water. But where usually the exposure to air would form a film preventing further oxidation of the magnesium, the salt eats away at the forming rust coating thereby allowing the water to continue to react directly with the metal and speeding up the corrosion process.
It is our hope that flameless heat technology is incorporated into emergency floatation gear and becomes widely available.
LIFE PACK - Life saving preparedness for you and your loved ones.
Awards

2012 Safety & Security Category Winner
2012 Top 100 Entries
Voting
ABOUT THE ENTRANT

Name:

Dwight & Jane Cushman

Team members:

Dwight Cushman
Jane Cushman

Number of times previously entering contest:

2

Dwight & Jane's favorite design and analysis tools:

Photoshop, Solid Works

For managing CAD data Dwight & Jane's company uses:

SolidWorks

Dwight & Jane's hobbies and activities:

Reading, Writing & Inventing

Dwight & Jane belongs to these online communities:

VOAD - Voluntary Organizations Active in Disaster

Dwight & Jane is inspired by:

Nature, Universal Design

Software used for this entry:

Photoshop, Illustrator