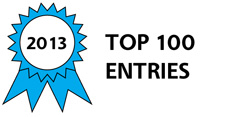 It has been estimated that major amputations occur in one out of 300 individuals in the United States [1]. There were more than 1.7 million amputees in the US in the year 2000 [2]; that number is expected to increase to nearly 2.4 million amputees by 2020 [2]. There are 26,000 [3] upper extremity amputations performed per year in the United States of which 10,000-12,000 [4] would be likely candidates for this two degree of freedom (DoF) wrist unit.
This is the presentation of new prosthetic technology with increased function – an electrically powered wrist providing user controlled concurrent motion in two directions, which can be integrated and function with many commercially available terminal devices and prosthesis designs.
SIGNIFICANCE
Users have identified the need and desire for a wrist with powered flexion/extension and rotation. Thus the overwhelming significance is the utility provided to the user. Without flexion, amputees cannot reach some positions, have poor or no performance of near the midline activities such as eating and dressing [5,6], and to perform daily living activities must use compensatory motions, which are frequently cited as reasons for discontinuing prosthetic use [5].
User controlled powered flexion provides greater range of motion and physiological movement both in the artificial limb and other parts of the body. Even a slight optimization of the artificial limb could have significant impact on overall body movements [7]. Powered flexion is particularly important for the bilateral patient who must utilize the prosthesis for all activities of daily living [6].
INNOVATION
No such commercial device exists. Previous attempts to develop a two DoF wrist either have no ability to move, are passively moved in the flexion/extension plane, or if powered move each DoF separately not together. Furthermore, when both rotation and flexion have been powered, the resulting device has been too large, too heavy, or designed in such a manner to make it difficult to attach to a residual limb.
The innovation and unique advantages of this wrist are: user controlled powered synchronized flexion/extension and rotation; the terminal device distal mounting platform and prosthesis proximal mounting structure allow it to function with many commercially available terminal devices and prosthesis designs; and a modular compact self-contained design.
MANUFACTURABILITY AND MARKETABILITY
Figures 1 and 2 illustrate the straightforward wrist design for manufacturability, and introduce this new technology to the prosthetic marketplace. A projection of income can be made based on reimbursement via the HCPCS L-code system. A new device with a new function can apply for a new L-code to "add on" to the codes for the total prosthesis. Even a modest price provides a profitability incentive for the clinician while increasing function to the user. If a 3% market share of new amputees and a 1% market share of existing amputees receiving a new prosthetic arm were gained; annual revenue of over $5M for this device can be achieved.
An upper limb prosthetic device with powered concurrent flexion/extension and rotation provides a critical advance to prosthetic technology and the prosthetic industry.
Awards

2013 Top 100 Entries
Voting
ABOUT THE ENTRANT

Name:

Kathryn De Laurentis

Team members:

Kathryn De Laurentis
Sam Phillips
Charles Pfeiffer

Kathryn's hobbies and activities:

inventing, reading, spending time with family and friends

Kathryn belongs to these online communities:

LinkedIn

Kathryn is inspired by:

I am inspired by all the every-day things I see that do not work for people with special needs – inspired to provide better human machine interfaces and ergonomic solutions.

I believe that I am called to have a positive impact upon peoples' lives. Having worked for years as a mental health counselor, I wanted to do something that was more creative and still provide a valuable service to others. Now, I am blessed to be an engineer and designing devices for older adults and people with disabilities.

Software used for this entry:

SolidWorks