2013
Entries
______THE HOWARD GEAR________
........__________...........
-----THE EXPANDING GEAR------
.
.
-IMAGINE A GEAR THAT EXPANDED AND CONTRACTED AUTOMATICALLY
-IMAGINE A SERIES OF GEARS THAT COULD CHANGE THEIR RATIO IN UNICINE
-IMAGINE THESE GEARS WOULD SHRINK AND EXPAND, DEPENDING ON LOAD INPUT!
.
.
.
.
YES, TRULY AUTOMATIC GEARSHIFTING!.
.
New product with dental health care, "Brushpaste." In the current context of dental hygiene care, we encounter the problem of using two elements simultaneously for cleaning teeth, such as a toothbrush and toothpaste, which occupies more space our luggage and also in the bathroom.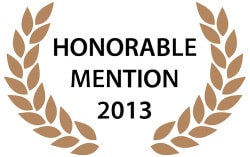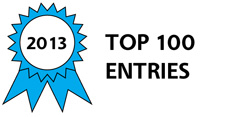 Line-Wise identifiers were created to help resolve problems that exist in a multitude of environments where complex arrays of optic cables, electric wires and fluid/gas tubes are employed to transmit light, electricity, fluids and gases from one location to another, sometimes over considerable distances ("C").
For decades, budget conscious police departments have depended on the police motorcycle as effective motorized transport at low cost. However, while more economical, the police motorcycle is exposed to the weather, offers no crash protection and with only 2-wheels - is inherently unstable.
To give one hundred percent free energy means it's worth everything. As today we are faced with Climate & Environment problems plus with that we are also facing Energy problems as today we have lots of new inventions in energy but still we lack to give 100% pure energy.
Summary
Asphalt pavements are 100% recyclable material, but currently the average US pavement includes only 15% of reclaimed asphalt; so 85% are virgin materials.
Objective is to improve burning, reduce pollution and extract more power from 4 stroke IC engine which follows Carnot cycle. Following suggestions have been made.
• Currently entire Carnot cycle consisting of 4 strokes is executed in a single cylinder- may be the automobiles may have many such cylinders.
Simpler, Lighter & Better
Revolutionary CoolAnywhere 3 in 1 Laptop Sleeve, Lap Desk, and Cooling Stand combines 3 basic useful functions into one simple thin solution for growing mobile e-office, that not only protects your laptop, but also allows you to operate comfortably everywhere you go.
The purpose of my project is: bring to dentists the possibility of improving their diagnostic method with a tool device that will enable doctors to see in real-time images over and inside the teeth. It will reach every boundary,
What is a tablet now? A device for reading the eBooks! A device for internet surfing & checking our emails! A game console!

Wait!? I've had all of these facilities! I need something different! But now I must pay more money for the portable and wireless capabilities!