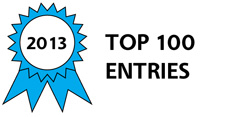 There is a growing scientific consensus that the point of 'peak oil' passed around 2011 and that viable global oil reserves will be severely depleted from 2030. The long term future of terrestrial surface transport is electrification but the foreseeable future must involve a cost-effective compromise, using an EV system for 'town' driving and an internal combustion engine for 'country' driving. The 48V Town & Country Hybrid Powertrain (TC48) is game-changing because it shows how to deliver CO2 and pollution free urban traffic by 2030 - in a way that the average customer can afford without government subsidy.
Say 'hello' to EV driving in towns & cities; say 'goodbye' to high fuel costs!
• Switched Reluctance Motor (SRM) technology which does not require rare earth metals
• 48V system which is intrinsically safe and low cost
• Revolutionary Libralato engine – diesel efficiency using gasoline with double the power to weight ratio
• All powertrain and vehicle systems controlled by just 2 ECUs
• All plug-in hybrid components fit within standard engine bays
The project brings together world leaders in the development of switched reluctance motors (Newcastle University) and automotive microcontrollers (Infineon Technologies) working with Libralato Ltd. Tata Steel and the UK Advanced Manufacturing Supply Chain Initiative (AMSCI) Proving Factory, to produce a plug-in hybrid powertrain that is designed for volume manufacture and assembly.
Average daily driving distances in all of the major cities are well under 20 miles, however to date, not one OEM has managed to overcome the four major barriers to significant market penetration of electrified passenger cars: cost, range, re-charging infrastructure and performance.
The TC48 project plans to convert a small car to be capable of 15 miles all electric range, 112 mpge (combined cycle, UK gallons), 52g/km CO2, for a marginal cost of $2,769, repaid from fuel savings in under 2 years without subsidy.
The system combines a novel 22kW switched reluctance machine (SRM), a 50kW Libralato rotary engine, a 3-speed transmission and 5 a kWh Li-ion battery pack, to produce a highly integrated powertrain which can be fitted (or retrofitted) within standard engine bays.
'Town' mode prioritizes EV driving under 35mph, whilst 'Country' mode prioritizes ICE driving, making plug in recharging optional. The two power units blend seamlessly to deliver a total power of up to 72kW (0-62mph).
Awards

2013 Top 100 Entries
Voting
ABOUT THE ENTRANT

Team members:

Libralato Ltd.
Loughborough University
Infineon Technologies UK
Newcastle University
Tata Steel
RDM Automotive
Productiv Ltd.

Dan's hobbies and activities:

camping

Dan belongs to these online communities:

Linked in

Dan is inspired by:

Reviving the legacy of Rolls Royce in it's deprived inner city birthplace (Manchester, UK)

Software used for this entry:

Pro Engineer