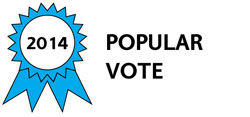 The device comes in the form of a mini-computer is a laptop or mini-server. It has the ability to integrate multiple embedded systems with multiple uses. It can be fully autonomous and has a memory access size which can enable important storage of computer files.
The device has wireless network access (wireless) for up-to-date softwares and databases. Power can be used through the sector or USB source computer. The device has a battery that can be rechargeable in the field or on a USB connector.
The purpose of the device is based on the safety and protection of the rights of authors either on a computer or any digital media.
Each embedded system is selectable by a directly viewable on the touch screen menu. The user can use as well if they desire each different system and configure it with a stylus, it will also be possible to leave some active system such as antivirus, firewall or any other embedded systems.
The device will be able to update the embedded application on a secure server.
This is a safe with a new language readable only communication interface communitation Avhiral.
http://www.kisskissbankbank.com/avhiral--2
https://www.facebook.com/photo.php?v=843772755648323
Awards

2014 Top 10 Most Popular
Voting
ABOUT THE ENTRANT

Team members:

This project is made by myself, a senior electronics technician and a software engineer specializing in advanced security.

Number of times previously entering contest:

3

Pilato's hobbies and activities:

Design and electronic

Pilato is inspired by:

I imagined this office based on the science fiction film Cypher: http://www.allocine.fr/film/fichefilm_gen_cfilm=33905.html, a style office with a modern and futuristic aspect, black being dominant in this office. I created the office "BlackCypher", to realize a new utility for furniture dedicated to use. I then imagined a concept linking new technologies to designer furniture.

Software used for this entry:

Catia v5