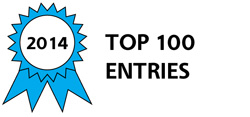 WHY DOES VIBETECH EXIST?
VibeTech would like to help those individuals who are living with impaired mobility by giving them a fighting chance at restoring lost strength and function. For too long, it has been generally accepted that age-related decline is an inevitable process that cannot be slowed. It is time to break the downward health cycle and the misconception that quality of life needs to diminish as we grow old. VibeTech is in the business of enabling even those with the most severe physical limitations the opportunity to experience and benefit from a new era of technology that restores strength and function.
HOW DOES VIBETECH BREAK THE CYCLE OF PHYSICAL DECLINE?
The VibeTech One activates muscle fibers throughout the lower extremities and lower back through mechanical stimulation that simulates partial weight-bearing physical activity in patients who are too weak or de-conditioned to perform physical activity on their own. Our fully automated system delivers selectable partial body weight loading and patient-specific and progressive dynamic mechanical signaling for comfortable, effort-free or variable effort muscle fiber recruitment and activation.
WHAT IS THE VIBETECH ONE REHABILITATION CHAIR?
The VibeTech One is a semi-recumbent therapy device with: a programmable, reactive footplate for dynamic range of motion exercises; a knee restraint to enable both effort-free and variable-effort treatment; and the highest-end vibration therapy system on the market for delivery of precisely controlled, patient specific-treatment. Access from a wheelchair, walker, or crutches is facilitated by a swivel seat, and no harness or lift is required. Treatment administration is quick and simple for a single therapist using an intuitive touch screen interface.
WHO ARE THE DRIVING FORCES BEHIND THE VIBETECH ONE?
Disuse atrophy and biomechanics expert, Jeff Leismer, PhD (Founder and CTO of VibeTech) initially aimed to solve the problem of bone loss in astronauts as a biomedical engineering student. While working on a solution, Dr. Leismer discovered that, with proper tuning and delivery, his invention could also fatigue muscles in just 10 minutes without any physical exertion on part of a user. This now-patented technology formed the basis for VibeTech's existence, and it has led to the careful selection and recruitment of a team of world renowned researchers and clinicians (Neil Binkely, MD, Bryan Heiderscheit, PT, PhD, Martha Hinman, PT, EdD, Robert Limoni, MD, Danny Riley, PhD), product realization experts, and seasoned business leaders to help bring the technology to market.
WHEN WILL THE TECHNOLOGY BE AVAILABLE?
After years of developing and optimizing its comprehensive treatment modality for the immobile and functionally impaired, VibeTech has just introduced its premier product, the VibeTech One, to the market.
With your help, our technology will make its way across the globe and into the hands of care providers, some of whom may be caring for your loved ones, to address a growing problem in desperate need of a solution. Please consider choosing the VibeTech One as your pick for the Create the Future Design Contest to help us realize our dream of enabling a healthier, happier life beyond 65.
Awards

2014 Top 100 Entries
Voting
ABOUT THE ENTRANT

Team members:

Jeff Leismer, PhD;
Nadder Sahar, PhD;
Marlo Vasquez, MS, MBA;
Marcos Guevara, MBA;
John Ziobro, BS;
David Smulyan, MBA;
Gina Pais, BA;
Joy Patel, MBA

Number of times previously entering contest:

1

Jeff is inspired by:

My passion is the development of non-invasive tools to improve the health and well-being of individuals for whom reduced mobility impairs quality of life and results in the cascading deterioration of health. I look to nature for inspiration: My solutions mimic nature in order to provide a safe and effective treatment for individuals who are deficient in weight bearing physical activity and do not have other viable options to restore strength and function.

Software used for this entry:

SolidWorks