2014
Medical
As my invention name is 1>8 Touch Screen, this means 2 screens -- one screen is bigger and another screen smaller. Today we have a mobile revolution as well as tablets. People buy both mobile as well tablets and some people even have a computer, tablet and mobile.
Summary
As times are changing, so are the way that doctors perform their duties. A new trend in nursing has arisen with the coming of the Registered Nurse Practitioner. This is a Registered Nurse that has obtained a doctorate level degree.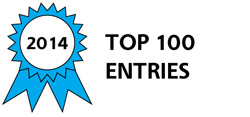 Custom, compact, high performance air-cooled heat sinks, designed to meet the most demanding electronics cooling requirements in both commercial and military applications. This product is the result of the DARPA Research & Development program, entitled Micro- technologies for Air-Cooled Exchangers (MACE),
Coronary Artery Diseases (CAD) are a major cause of heart attack events which may lead to disabilities and death. Recent advances in CAD diagnosis include computed aided and physical 3D printed models. Both methods are computer coronary reconstruction dependent.
To reduce the cost of patient care, a novel type of microprobe that measures the levels of drugs, hormones, or proteins in 1 drop sample of a biologic fluid has been designed. With this device physicians can diagnose various diseases, monitor progress of a therapy,
Summary
A New Generation of Hydraulic Vibratory Pumps is a reliable, highly efficient, and low-cost hydraulic pump and sprayer, offered in several variants, that disperses fluids and liquids with high and low viscosities.
Purpose & Benefits• Dispenses water solutions,
ACES
J & M: Technical and marketing information relating to J & M's newly developed electrolytic, magnet ACES device. ACES stands for Aortic Calcification Elimination System. J & M Associates has technical knowledge in engineering, and new materials for various power supplies and antenna applications,
The Acetabular cup is the component which is placed into the acetabulum (hip socket). Cartilage and bone are removed from the acetabulum and the acetabular cup is attached using friction or cement. Some acetabular cups are one piece, while others are modular.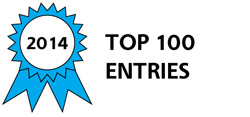 Powered exoskeleton is a branch in robotics technology which is witnessing a rise in research and development. Its applications range from use in the medical industry to use in the military.
The Adaptive Medical Bed is an idea I came up with during my grandfather's battle with cancer. While in the Hospital, Rehab Center and Home Hospice I noticed numerous issues with moving him laterally and elevating a side or part of a side.