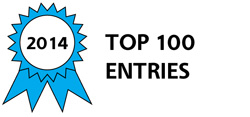 Applied Silicone announces a sterilizable delivery system that will allow EtO sterilization of the pre-filled dual syringe and deliver small quantities of the sterile liquid silicone rubber (LSR) directly to the point of treatment in minimally invasive medical procedures.
The pre-filled LSR Dual-Syringe Delivery System can be sterilized by EtO offering the convenience of a ready-to-use system and the reliability of controlled delivery for sterile, medical grade silicone elastomer not available previously. Sterile LSR meeting the requirements of ISO 10993 for permanent implantation is delivered directly to the surgical site.
Sterilization by EtO has been made possible through the use of a proprietary syringe design and composition, which permits the gas to enter and exit the filled syringe without damage to material or dispensing system. An effective sterilization cycle has been validated by ISO 11135.
The mixed LSR is designed for direct tissue contact and cures to a moderate strength silicone elastomer in approximately 5 minutes at 37°C. Potential applications include, but are not limited to, filling sub-dermal voids left by soft tumor removal, plastic surgery, neurological repairs, urological repair, and vascular plug or wrap when used in combination with fabrics for reinforcement. The LSR system is suitable for use in both short and long term implantable medical applications and is available in dual syringe systems to match volume requirements for each application.
Awards

2014 Top 100 Entries
Voting
ABOUT THE ENTRANT

Team members:

Alastair Winn
James Darlucio
Norm Riley

Software used for this entry:

none