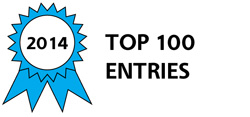 UltraSpin
J & M Associates is a Philadelphia firm creating environmental technologies that economically produce solutions to water, waste water, oil produced water,gas fracking water and valuable fluid recycling problems. We have developed a non-disposable, non-clogging, advanced ceramic filter which is able to recycle water and industrial fluids that are now considered waste. After using our filtration system, the recovered materials can be reused. "Ultra-spin" technology (patented) has strong sustainable profit potential and can return many times the initial investment. We received patent approval and are currently looking for funding to build a prototype, so that we can enter this $12 billion water market and make today's competitors tomorrow's customers.
J & M Associates has developed a proprietary ceramic filtration system which, when coupled with its anti-fouling qualities, eliminates the need for disposable filter cartridges. This technology is economical not only because it requires little maintenance, but also because it is less expensive to operate while replacing the consumption aspect of existing filtration products. The sales of a product of this caliber and efficiency will be driven by hearty customer demand. This unique system will allow our company to penetrate the water and fluid filter market which was $2.7 billion in the year 2006 and is estimated to expand to $4.5 billion by the year 2017 (Freedonia Group report).
Awards

2014 Top 100 Entries
Voting
ABOUT THE ENTRANT

Type of entry:

individual


Number of times previously entering contest:

1

Jim's favorite design and analysis tools:

CAD PROGRAMS

For managing CAD data Jim's company uses:

SolidWorks PDMWorks

Jim's hobbies and activities:

ELECTRONICS FAB,FISHING, TENNIS , BOATING

Jim belongs to these online communities:

LINKEDIN,MEDICAL DESIGN, AFS,ACS,IPC

Jim is inspired by:

WHEN THERE IS REALLY HARD PROBLEMS THAT NOBODY CAN SOLVE, AND IT BENEFITS MANKIND, IT LIKE A NEED TO HELP.