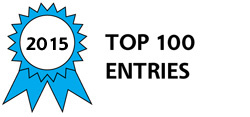 Description:
BZ200 is a novel, high-performance, thin, lightweight, polarization-insensitive, and wide-angle metamaterial RF absorber. It absorbs up to 99% of electromagnetic waves from 1 to 18 GHz (L to Ku band) as well as 35 and 94 GHz, without scatter. It is tailor made to order for applications of any dimension.
Uses:
BZ200 enhances battlefield assets' survivability and protection through reduction/modification of its Radar/IR signature. It has also been tailored for solutions for RFI/EMI, and EMC.
Applications:
BZ200 can be retrofitted/integrated to conceal mobile/stationary land/marine vehicles and significantly reduce detection ranges with low-observable characteristics | Improve (E3) system interoperability by suppressing interferences | Shield personnel from RF radiation of active IED jamming equipment or active radar antennae during installations/diagnostics.
Physical Characteristics:
Thickness*: 3.2mm to 7.2mm [ 1/8 inch to 9/32 inch ]
Weight*: 0.6 kg/m2 to 1.3 kg/m2 [ 2 oz/ft2 to 4.25 oz/ft2 ]
* Core material without exterior envelop. Varies based on spec.
IR Properties:
Due to its material composition and construction, BZ200 will inherently reduce the IR signature of the covered object.
BZ200 Performance:
Band Frequencies Absorption
L 1 – 2 GHz -06 to -10 dB
S 2 – 4 GHz -08 to -12 dB
C 4 – 8 GHz -12 to -22 dB
X 8 – 12.5 GHz -22 to -25 dB
Ku 12.5 – 18 GHz -19 to -30 dB
Ka 26.5 – 40 GHz -25 to –30 dB
W 75—110 GHz -25 to –30 dB
Awards

2015 Top 100 Entries
Voting
ABOUT THE ENTRANT

Type of entry:

individual