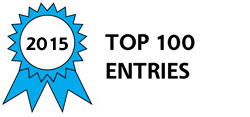 The clutch is one of the most important components used for gear shift and forward-reverse direction change in a transmission system. Conventional clutches in automatic transmissions for passenger cars, commercial vehicles, tractors, construction vehicles, etc. are multi-disk wet clutches composed of hydraulically operated piston and friction disk pack.
Basic function of the clutch is to transmit torque from the engine to shifting gears, but it must have enough capacity to absorb heat developed during clutch slip for engagement. In most cases, cooling oil is supplied to disk pack to take heat away from the disk pack and lower the temperature of friction facings. Not enough supply of cooling oil may cause facing failure and/or quick wear of friction material.
On the other hand, drag torque caused by cooling oil when the clutch is not engaged is one of the issues to solve to improve transmission efficiency.
Power Piston Module has been developed to increase torque and heat capacity under limited clutch packaging space. Power Piston Module also can reduce drag loss and length of the clutch while keeping the torque and heat capacity the same. Or it can be used to lower the oil pressure to reduce power loss at the oil pump.
A Power Piston Module consists of two (2) pistons (dual pistons), a return spring, centrifugal balancing chamber(s) and all of these components are pre-assembled as a module. Due to increased piston area by two pistons, piston pressing force to disk pack is increased with same apply oil pressure. The unit pressure acting over the friction facings increases accordingly, however, we found that in many design cases its values are still in the acceptable ranges.
To demonstrate advantages of Power Piston Module, a conventional power shift clutch used for tractors has redesigned with Power Piston Module. With the same clutch diameter and length, the torque capacity and heat capacity is considerably increased. Also drag loss is reduced as below;
- Torque Capacity: Increased by 36%
- Heat Sink Mass: Increased by 45%
- Drag Loss: Reduced by 16%
Prototypes of this new design clutch have been built for a customer and tested for piston load and 2,000 durability cycle.
Due to increased oil volume required to activate the Power Piston Module, concerns on delay of piston apply and release time have arisen at early development stage. We tested the response time of prototype Power Piston Modules built for a passenger automatic transmission and found that response time can be calibrated to within the range of current clutches.
Since all the Power Piston Module components are pre-assembled by supplier, including return spring which is typically assembled in transmission line, it will shorten the cycle time of transmission production.
In summary, the Power Piston Module will offer designers chances for drag loss reduction, oil pump power loss reduction especially in a constant line pressure system. The Power Piston Module will also provide engineers with chances for increased torque and heat capacity under limited packaging conditions.
Awards

2015 Top 100 Entries
Voting
ABOUT THE ENTRANT

Type of entry:

individual


Dong Hoon is inspired by:

Market and cutomer demand

Software used for this entry:

AutoCad, Pro-E, Ansys