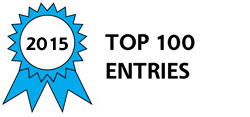 3D Printing technology is expected to revolutionize each and every manufacturing industry within the next 2 decades. With this 3D Printer specializing in 3D printing of Braille characters on any kind of plastic packaging of common consumer products regardless the extent of existing surface curvature, our team is targeting an important necessity which is currently missing in the US and many other countries for the visually impaired members of the society. Under the supervision of Dr. Tanil Ozkan (TAMU-Mechanical Engineering, 3D Printing Innovation and Decentralized Manufacturing Laboratory) students and technologists participating in this project developed a dedicated 3D printer and formulated a specialized filament material with enhanced adhesion characteristics compatible with every kind of polymeric surface on the packaging material of common retail items. Yasushi Mizuno, Artug Acar and Dr. Tanil Ozkan contributed to the realization of the 3D Braille Printer, whereas a novel plant-based sustainable and biodegradable thermoplastic with optimized rheological properties and durable surface texture in solidified state was developed by Bryan Conlee, Eduardo Vasquez, Yasushi Mizuno and Dr. Tanil Ozkan.
One of the primary advantages of the 3D Braille Printer is its unique capability of recognizing the curvature of the polymeric surface of a consumer product on which the 3D Braille printing operation is to be performed very accurately through a non-contact sensor described in detail in US 8281648 B2. Flat or curved polymeric surfaces, whose topography data are collected via a non-contact sensor are reconstructed automatically in the design software and used as the reference surface to calculate the x, y and z offsets through spline fitting before generating the additive manufacturing process code sequence for the actual 3D printing of Braille characters.
The first picture which we provide with this contest submission is showing the CAD drawing of the 3D Braille printer developed in this project along with the working prototype. The second picture indicates the 3D Braille printing successfully performed on a polycarbonate (PC) based common CD case. Although there are programs such as TexasTalkingBooks.org we believe by 3D printing Braille on regular digital media such as audiobooks or audio educational material, the accessibility of these products for the visually impaired can be improved dramatically. The 3rd picture shows the 3D printed Braille characters on an aspirin bottle made out of high density polyethylene (HDPE). Product name and expiration date can be made clear for visually impaired through this approach. Finally we also provide the video of the actual 3D printing of Braille characters on the cap of a generic pillbox made out of polypropylene (PP).
Patent for this 3D Braille printer is pending and our intention is to donate all rights associated with a patent to the Braille Museum and American Printing House for the Blind, Inc. in Louisville, Kentucky to support further research in this direction.
Awards

2015 Top 100 Entries
Voting
ABOUT THE ENTRANT

Team members:

Yasushi Mizuno, Bryan Conlee, Eduardo Vasquez, Artug Acar, Tanil Ozkan

Software used for this entry:

Autodesk Inventor2015, SolidWorks