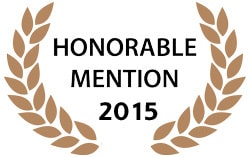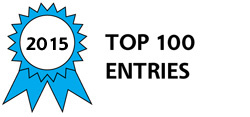 The Bluetooth Embedded Amplifier from Sun Hydraulics represents a totally new way to configure embedded amplifiers for hydraulic valve control without using a PC or connecting with wires. This new version of Sun's successful Embedded Amplifier series can be configured via an iOS or Android app using Bluetooth for quick, easy, reliable wireless calibration.

This development means that technicians can now be in close proximity to observe machine operation but remain untethered and therefore completely safe when setting up and calibrating the machine behavior. Configuring without wires means the end of special cables, connectors and the need for an expensive PC in the field, relying instead on the phone already in your pocket.

It's easy to imagine industrial applications that would benefit from Bluetooth-configurable valves. With a 30-foot range, Bluetooth reaches places that might otherwise require climbing with programming equipment, operator and equipment exposure to hazardous environments and greatly increased time to connect and configure valves.

Also, by providing a portable, field-configurable solution for remote locations, field service technicians can download the free AmpSet Blue™ app from anywhere with cellular access. And because it doesn't rely on a cellular network or Wi-Fi for operation, when out in the field, they can then access the installed amplifiers within Bluetooth range and adjust the settings to meet the needs of specific environments.

AmpSet Blue™ is available free on the App Store and Google Play. The app allows users to connect to the embedded amplifiers with their smart device, pairing with the amplifiers to adjust all normally expected parameters of the proportional controller through several clear, easy-to-follow, intuitive screens. Settings can be saved, loaded and shared from the app.

To make it even easier to use, the Bluetooth Embedded Amplifier has two indicator LEDs labeled "Power/Status" and "Active." These LEDs allow users to determine the status of the amplifier from a distance. When the app opens, the Bluetooth scan locates the amplifiers within range and provides a list of available amplifiers. Once they select an amplifier, the "Power/Status" LED starts blinking, providing clear visual indication of the amplifier selected, then provides further feedback regarding the real-time operational status.

For added protection, the Bluetooth Embedded Amplifier can be configured with an optional password via the AmpSet Blue™ app to limit access to the amplifier's configuration settings to authorized users only. In addition, the Amplifier has a time-out feature that disconnects the Amplifier from the app after a period of inactivity.

The Bluetooth Embedded Amplifiers are fully encapsulated for vibration, shock and environmental protection, sealed to IP69K (with Deutsch DT04-6P connector) and IP65 (with DIN 43650 A connector). They are CE certified to the latest standards, including the 30-V/m automotive standard per Directive 2009/19/EC. The amplifiers were tested on X, Y, and Z axes over a frequency of 33.3 Hz at an overall level of 6.8 G's for a total of four hours each.
Awards

2015 Electronics Honorable Mention
2015 Top 100 Entries
Voting
ABOUT THE ENTRANT

Team members:

Chad Lampton, Ervin Scott, Mike Lucas