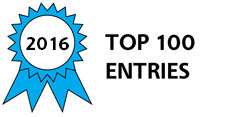 The Robotic Automated Erosion Coating System in production by AV&R Aerospace applies consistent and repeatable coating thickness to jet engine fan blades without leaving drips, inconsistencies and wasteful overspray, which are common quality issues encountered with current production methods. Uniform film build up and precise film thicknesses can be achieved within ± 2 thousandth of an inch with greater speed and productivity compared to manual operations.
In addition to increasing repeatability and productivity of our client's plant, automation of coating applications ensures a better operation stability (consistent thickness, uniform application and consistent result over time), paint-spraying environment control (temperature, humidity, airflow and dust) and eliminates exposure to harmful chemical. Moreover, the system controls the chemical delivery in real time close loop to ensure the mixtures ratios stability process accuracy. AV&R innovative air management system generates significant energy savings, thanks to recirculating airflow.
Currently, there is little competition because no other companies propose the same complete solution. Some suppliers offer certain steps of the coating application process but no one uses a complete robotic system like AV&R Aerospace.
This specific product will apply coating to fan blades in the manufacturing facility of one of our clients but it can also work on different aerospace components.

The system can be used instead of manual operations in aerospace industry where sprayed surface finish is critical.
The jet engines' market is evolving: the big players work to be more efficient, quiet, lightweight and green. The blade weight is now critical, so they use composite materials, like coating, which needs to be protected from abrasion. Consequently, the new generation of jet engines is a huge market opportunity for AV&R Aerospace.
AV&R Aerospace offers a system that will sequence all steps of fan blades coating applications and will ensure that each step and quality control is encountered to obtain very high performance repeatable results.

The system includes different modules that will be controlled and operated separately or as a global coating system. It includes a robotic coating module, a mixing room module, an oven module, a flash-off module, a handling robot module and a part loading/unloading module.
Each module has its own automation control and its own ventilation and environmental control. This system is explosion proof and offers closed-loop programming with real-time spraying settings validation.

A team of mechanical, electrical, software, robotic engineers will work together to assembly all the components to create the Automated Erosion Coating System and to integrate it into our client facility production line. The objective is to complete the product manufacturing in 45 weeks.

This system cuts the overall cost of coating applications and, related to the health and safety issues in that kind of process, the system improves safety from Hazardous Painting Work Environment. Moreover, in this time where companies look to be "Green" it helps reducing environmental impacts by decreasing waste material with paint savings up to 20%. Also the recirculating ventilation allows saving approximately 125 600$ per year (ratio of 80% recirculated air to 20% fresh air used).
Awards

2016 Top 100 Entries
Voting
ABOUT THE ENTRANT

Team members:

AV&R Aerospace's engineers team, not defined yet

Software used for this entry:

Solidworks