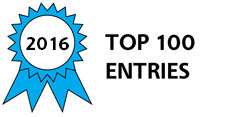 Lexcelon, LLC, a startup based in Lexington, KY, is developing a complete battery testing system for 18650 lithium cells commonly found in laptops, electric vehicles, and other consumer electronic products. The Batlab's low price-point and modular design enables hobbyists and small commercial battery pack assemblers to create high-performance, high-efficiency battery packs typically only achievable by R&D laboratories or high-volume enterprises. The Batlab is also uniquely positioned to increase safety and reduce waste by allowing hobbyists to create high-performing battery packs from recycled cells.
The Need: The hobbyist space has recently seen an explosion in the number of people attempting to create battery packs for electric scooters, RC drones, and racing vehicles by purchasing wholesale commodity lithium cells or scavenging used laptop battery cells and naively combining them into battery packs that are all-too-often underperforming or unsafe. Assembling a high-performance battery pack traditionally involves a complicated series of tests carried out by those who have specialized knowledge in battery pack assembly and who utilize powerful testing equipment that can accurately determine cell capacity and impedance characteristics.
The Solution: The Batlab brings a complete laboratory battery testing solution to those on a budget. This electronic product, which runs off of a standard 5 volt power supply, contains holders for 4 lithium 18650 form factor cells and can be daisy-chained to support up to 256 cells at once. A micro-controller controls the cells by loading them with complex charge and discharge waveforms and collecting precision voltage, current, and temperature measurements. These measurements are streamed over a USB connection to a host PC which analyzes the data and provides an accurate report of cell capacities and impedance characteristics.
Our software solution takes it a step further by using the data to recommend cell configurations and to suggest which cells from a lot should be matched together in a module or recycled. Our support team is on the line to help customers utilize the system to its full extent and develop the best possible battery pack with the given cells and design constraints.
The innovation of our product lies in providing a holistic solution to the hobbyist or small business customer. All of our software is open-source and our schematics are made public so that customers can tailor the product to meet their specific needs. No specialized lab equipment or expert knowledge on battery pack assembly is required to utilize this system to create high-performance lithium battery packs, and most importantly, our design team works directly with the customers, providing a level of technical support typically unseen in the consumer electronics space.
Manufacturing: We have identified reputable vendors for our electronic components and PCB manufacturing and will perform PCB assembly and final assembly at our headquarters in Lexington, KY. All of our software is developed in-house and our design staff includes published lithium battery researchers. We have prototypes in the verification stage and are set to release to market Q4 of 2016, targeting direct sales to the hobbyist and small business community.
Awards

2016 Top 100 Entries
Voting
ABOUT THE ENTRANT

Team members:

Daniel Cambron - Lexcelon, LLC
Joshua Morgan - Lexcelon, LLC
Chriz Heintz - Lexcelon, LLC
Hayden Smith - Lexcelon, LLC
Alex Burkhart - Lexcelon, LLC

Number of times previously entering contest:

1

Daniel is inspired by:

We are inspired by the world and people around us. Our goal is to prevent the manufacturing of large quantities of unnecessary new battery cells and ultimately less waste in our landfills through environmentally friendly and less costly solutions.