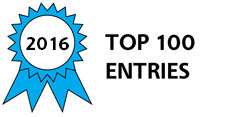 The Seastick 1000 is designed to be an innovative product in the field of AUVs, able to dive at a depth of up to 1000 meters.

Its key features are its customization options. Every Seastick 1000 is tailored to the user needs and we can provide a vast array of solutions. Entirely made in Italy by our Joint Venture, the Seastick 1000 is the ideal solution for anyone who needs a vehicle equipped with the latest technology, capable of high performances and able to operate in response to the needs of the costumers with maximum flexibility.

Expressly designed for long-duration missions, Seastick 1000, has an autonomy of 10 hours at standard speed, thanks to the high efficiency of the magnetic induction motors of our design. A vast array of sensors and detectors has been included in the final design and can be controlled through a dedicated interface, making the Seastick 1000 a mobile sensor platform useful for undersea studies, seafloor mapping, biofouling detection, underwater imaging and many other marine monitoring tasks. The Seastick 1000 sophisticated autopilot function allows our AUV to be easily deployed, independently complete survey missions and return to base with minimal operator involvement. GPS tracking, frontal sonar and Doppler Velocity Logger form the backbone of the Seastick 1000 suite of navigational sensors, guaranteeing high precision of movement and positioning.

Seastick 1000 is also equipped with a Wi-Fi router that allow the users to download the data collected by the sensors directly while the Seastick 1000 is on the water surface. It is also possible, through our Control Station and a secure connection, to display the data collected by the sensors in real time, while the Seastick 1000 is on the water surface or connected via an umbilical cable.

High maneuverability and customization are very important features for any purpose. Thanks to this features the Seastick 1000 is the ideal solution for both military and civil use. Its modular and constantly evolving structure will ensure that the Seastick 1000 is always a brand new product in the AUV field, and its peculiarities such as its magnetic induction brushless motors, its control station software and its total freedom of movement makes it unique among the other autonomous underwater vehicles.

In order to maximize the ease of use and maintenance, the Seastick 1000 has a modular structure, removable into three sections: Bow, Stern and Main Body. Users are therefore able to customize the Seastick 1000 according to their needs. For example it is possible to quickly and easily replace the battery drawers or the main component drawers, even during missions.

The Seastick 1000 has one final unique feature: at all time and especially when diving, the Seastick 1000 maintains a positive buoyancy. In case of emergency shutdown or failures, the Seastick 1000 will float back to the surface and reconnect itself to the Control Station, making its retrieval possible and easy. This is unlike current AUV design, which have negative buoyancy and will sink in case of malfunction.
Awards

2016 Top 100 Entries
Voting
ABOUT THE ENTRANT

Team members:

Roberto Linfante, Sergio Carini, Matteo Marzagalli, Matteo Nespoli