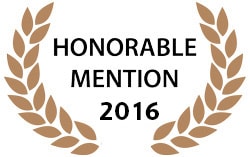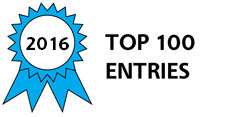 Fluid-Driven Emergency Lighting combines an innovative water turbine micro-generator with LED light engine to form two unique devices: Fluid-Driven Nozzle Light (FDNL) and Fluid-Driven Sprinkler Light (FDSL). Whenever water flows through the turbine blade within the micro-generator, a small part of the energy is converted to electricity to power the light. In fire sites, FDNL mounted on a regular fire-fighting nozzle and FDSL mounted on a sprinkler head can provide brilliant illumination and indication without outside electricity. These not only solve the issue of clumsy yet insufficient lighting equipment firefighters have to carry to enter a fire site, but also shine the pathway to safety for people trying to escape out of the heavy smoke.
The equipment carried by a firefighter often exceeds 30Kg, posing quite a challenge for them when both hands are occupied in operating the water nozzle under strong recoil. Thus firefighters are often unable to hold additional lighting gear with sufficient battery life for illumination. This puts firefighters worldwide in danger of running out of light when facing heavy smoke in the fire site. Now firefighters can operate fire nozzles equipped with FDNL to put off a fire along with supported illumination. A smart hybrid lighting system with energy harvesting turbine built-in that eliminates the need of heavy battery and electric-wire used in conventional lighting device. It allows firefighters to move agilely and intelligently in the fire site, improving firefighting efficiency and protecting firefighters without power run-out worries.
In a building equipped with FDSL, once people are trapped in the fire and disoriented by heavy smoke, FDSL is there to guide them to a timely escape. For this to happen, the FDSL is activated and powered by the sprayed water from typical sprinklers to provide LED illumination and laser beam guidance which is not available in the traditional sprinkler system.
Awards

2016 Sustainable Technologies Honorable Mention
2016 Top 100 Entries
Voting
ABOUT THE ENTRANT

Team members:

Yie-Zu Hu, Ming-Shan Jeng, Chih-Wei Yen, Chih-Yu Hsu, James Chen, Kuo-Hsiang Chien, Tzeng-Wuu Wey, Jia-Shyong Jan, Wen-Tien Tsai, Ke-Fang Hsu, Jung-Huang Liao

Number of times previously entering contest:

1

Jung Huang's hobbies and activities:

Camping

Jung Huang is inspired by:

Create and save energy to make world better.

Software used for this entry:

YES