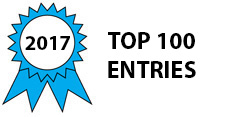 I hold the IP portfolio surrounding the space of GPS/LBS enabled keys, also trademarked "SafeKey".
SafeKey is best understood as "OnStar on your keys." SafeKey places a GPS personal locator panic button on the common key, at an enterprise/supplier level - it is instant safety at everyone's fingertips. SafeKey extends the safety reach beyond the car where it is needed most, and augments the revenue associated with the location service.
The defensible SafeKey IP also includes all other types of keys, including card access keys/ID badges, combined with and type of signal, including GPS, cellular, Wi-Fi, Bluetooth, etc., and may combine with auto, phone, computer, etc.
SafeKey matters because, in the last 10 years while cell phones & their various apps have had record sales, the #1 crime stat of personal attacks on women has risen 17%! This is because in a REAL attack, the victim does not have time to dial 911, yet their keys are right in their hands.
This exposes a void in the personal safety marketplace. The DOJ reports the highest crime rates involve attacks on lone women, mostly parking lots, jogging, and campuses.
SafeKey meets the threat of personal attacks.
SafeKey is proven at the highest level of US government and military, and has DoD vendors with distribution of 4M+.
SafeKey is now in negotiations with several agencies, OEMs, campuses, etc.
Our negotiations include OnStar: OnStar has 5.5M subscribers - add SafeKey to that user base @ 2 issued keys per car = 11M users @ $100/key = 1B (Company), factored into the 60 month car payment = $1.67/mo. (end user customer).
SafeKey offered at the point of sale for a new car or at time of college tuition paid would have no parent saying no to safety on their daughter's car key or dorm key.
Awards

2017 Top 100 Entries
Voting
ABOUT THE ENTRANT

Type of entry:

individual


Robert is inspired by:

I had a serious personal emergency that lead to the revelation that if you're in real trouble, you need real help, right now, right at your fingertips - and my car keys were in my hand - SafeKey was born.

Software used for this entry:

proprietary