2017
Electronics/​Sensors/​IoT
The objective of the system configuration (Fig. 1) is to efficiently transfer nanoscale and molecular networking information between a conventional communication systems.
Rather than access a conventional communication systems, only the data not on the conventional communication systems is accessed from the switch.
Measuring DC voltage is fairly easy, but AC with distorted wave forms can be a challenge. The design team at NK Technologies has developed a sensor to measure AC or DC voltage, or a combination of both,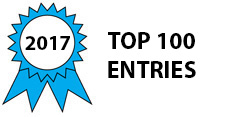 Printed circuit boards are expensive and inherently delicate. They are particularly sensitive to water exposure, whether submersion, a splash or even fog. The delicate nature of PCBs challenges electronics manufacturers to find reliable,
This ultra-compact ADLEPC-1500 really resonates with embedded engineers in a variety of markets. Early interest and design wins include industrial printing, traffic monitoring, cyber security, security scanning and toll road or border camera applications.
Based on the ADLE3800SEC E3800-series Edge-Connect SBC,
This is the advanced accident detection system which is a help in case of the accident. In this system we use Arduino, GSM and GPS module. This system works when two cars hit each other.
Description
This type of air conditioner is mainly helpful in medium scale shopping malls and ATM's. Coming to shopping malls where speakers can be used for announcements of offers etc.., and camera is used for security purposes.
Animatronics refers to the use of robotic devices to emulate a human or an animal, or bring lifelike characteristics to an otherwise inanimate object.

Unique part of this project is,HC 05 BLUETOOTH MODULE IS EMPLOYED FOR WIRELESS TRANSMISSION OF SIGNAL UNLIKE OTHER ANIMATRONIC PROJECTS WHICH USES XBEE MODULE.
In the era of Big Data and Artificial Intelligence, large scale associative arrays will provide a new paradigm for creation and implementation of algorithms to better solve searching and pattern matching problems.
The product prototype developed is a content addressable /associative memory computing device.
The performance of electric energy systems is based mainly on their powers chains structures. Indeed, the power chain structure influences the consumed energy, the energy losses and the simplicity the control system reducing the faults causes. In this context,