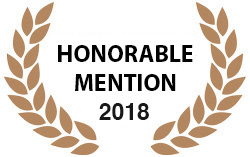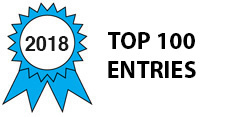 Adhesives have been in use by humans for at least 200,000 years and were central to empower the 19th century technological developments. Today, the role of adhesives in our society is more important than ever, with thousands of brands and specialized products for almost any type of application or product. Adhesives have, however, a huge downside. Most types, especially for high-performance applications, consist of a mix of toxic and environmentally harmful chemicals, like epoxies and acrylics, presenting a health danger to humans as well as a growing environmental problem, both through their production and use. In addition, glued parts often bond permanently and renders recycling impossible; if one parts break, the entire bonded component must be discarded.
Nanoprimers represent a groundbreaking method for glue-free bonding of challenging material combinations, like metals and glass with plastics, utilizing nanotechnology and cutting-edge surface chemistry.
Nanoprimers work by growing, from the bottom-up, an ultrathin 10 – 50 nanometer layer of chemically bonded polymer brushes on the surface of metal, glass or carbon-based materials. The polymer brushes interact with polymer strains in the surface of the adherent plastic part, creating chemical entanglement, and in many cases direct chemical bonding between the two polymer structures. These bonds are superior in strength compared to the physical bonding types, mechanical and van der Walls forces, that is used by conventional adhesives. Simultaneously, the bonding layer is at least 100 times thinner than what is achievable with traditional glue.
Polymer brushes is not a new invention; however, the utilization of polymer brushes for bonding of materials is unique and has been patented. More importantly, existing processes for growing polymer brushes have never been industrially relevant, production has never left the laboratory. Through a technological breakthrough, we can now manufacture polymer brush layers through a swift two-step economically viable process on an industrial scale within minutes, compared to the traditional methods requiring hours of controlled atmosphere in enclosed chambers.
Due to the extremely low, undetectable, concentrations of chemicals involved in the bonding layer, the nanoprimers are virtually chemically clean. There is no possible harm to biological organisms, including humans, or the environment. The total ecological footprint of the entire value chain from raw materials, that to a certain degree are recyclable, to finished nanoprimed layers are just a very small fraction of what is involved in the production of adhesives. In addition, the unique bonding characteristics offers the possibility to disassemble and reuse bonded parts.
Nanoprimers are highly industrially relevant and can be used for almost any type of applications where the plastic parts are molded, 3D printed or welded onto the nanoprimed component, in addition they are an excellent eco-friendly primer for coatings. Due to the special chemical bonding, nanoprimers offers exceptional performance; unrivaled thin, tight and virtually invisible bonding layer, as well as stable high bonding strength even for dissimilar materials. Nanoprimer is expected to transform how materials are bonded in areas such as; medical, offshore, automotive, aerospace, design, electronics, space, food and beverages.
Awards

2018 Sustainable Technologies Honorable Mention
2018 Top 100 Entries
Voting
ABOUT THE ENTRANT

Name:

Espen Hvidsten Dahl

Team members:

Espen Hvidsten Dahl
Mikkel Kongsfelt
Michael Kristensen
Mie Lillethorup
Stefan Urth Nielsen
Bjørn Schytz Bruun

Number of times previously entering contest:

1

Espen Hvidsten is inspired by:

Designs and technology for a sustainable future