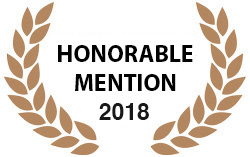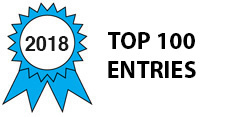 The VForce® invention is a major evolutionary step in fixed wing aircraft development. High lift devices (flaps/slats) have not significantly changed since the invention of the Fowler Flap by H D Fowler in 1924.
The invention provides a lighter, less complex high lift device deployment mechanism that does not require under wing fairings and reduces fuselage shock body size all combining to reduce parasitic drag. Cruise flight drag is reduced and therefore less fuel is carried and consumed allowing for a higher pay load or increased range while providing a reduction in greenhouse gas emissions.
The VForce® invention also allows for the morphing of Rotorcraft blades with greater efficiency. The sealed leading and trailing edge joints also provide greater efficiency.
Rotorcraft blades utilizing this morphing technology will improve the lift force, cruise speed and lower fuel consumption. This will be accomplished with the more efficient blade profiles provided by the VForce® mechanism.
Sikorsky acknowledged this when I won their Sikorsky (3rd) Entrepreneurial Challenge Award. The prototype was taken to the finalists event in Sikorsky's Headquarters in Connecticut.
The invention provides an estimated 11% fuel saving, over double that of Aviation Partners Boeing's jet fuel saving with their Winglets. On the 19th November 2016 the fuel saving was 6.7 Billion US Gallons since the introduction of the Winglets as per their website (www.aviationpartners.com). This equates to an estimated $1.4 million US dollars saving per day in fuel plus reduction in emissions. With the VForce® technology this fuel saving will exceed $3.4 million US dollars per day.
Elegant clean lines of the wings without flap fairings result in a more streamlined attractive aircraft. A reduction in risk failure is attained due to simplified mechanism with less moving parts.
The working prototype meets DOD / NASA / FAA Technology Readiness Level Six (TRL 6). The prototype uses the Compound Motion Structures VForce® as identified in the patent and is typical for Fixed Wing Aircraft, Rotorcraft, Marinecraft and Wind Turbines.
Gamechanger Technologies Pty Ltd VForce® Technology Receives Prestigious Sikorsky (3rd) Entrepreneurial Challenge Award.
Gamechanger Technologies Pty Ltd VForce® Technology Is a Finalist at the Australian Aerospace &Defence Exposition's National Innovation Awards. Civil Industry.
Gamechanger Technologies Pty Ltd VForce® Technology Is a Finalist at the International Maritime Exposition Pacific 2015 Sydney, Industry Innovation Awards.
United States Patent Number 9,205,912
Chinese Patent Number ZL 201080050654.5
Russian Patent Number 2012121947
Japanese Patent Number 5865840
IP Australia Acceptance July 2016
Autodesk Entrepreneur Impact Partner for VForce® Green Technology.
The European Union's Clean Sky program has environmental performance targets of a 20-40% reduction in fuel burn and related emissions. VForce® renewable energy technology will be a significant contributor in meeting those targets.
The mechanism can also be retro-fitted to existing commercial aircraft including light aircraft. The mechanism is also suitable for leading edge slats.
It is Gamechanger Technologies Pty Ltd's aim to set up license agreements and/or partnerships with Aircraft and Rotorcraft incorporate VForce® Deployment and Morphing Technology The technology is Gamechanging and Disruptive.
Awards

2018 Aerospace & Defense Honorable Mention
2018 Top 100 Entries
Voting
ABOUT THE ENTRANT

Type of entry:

individual


John is inspired by:

Aviation Enthusiast, Pilot and Engineering Designer.

Software used for this entry:

Autodesk Inventor Professional