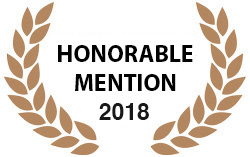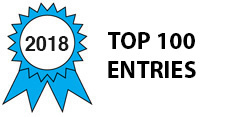 Fuel Quality Sensors (fuelbox): digital and real time fuel scanners for captive fleet and long term rental B2B markets:
The arrival of stricter regulations and the impact of the various scandals that continue to shake the automotive world make the introduction and then the spread of a set of connected sensors as necessary "real time" monitoring elements for the regulation on the CLEAN internal combustion engine. As it is already the case for the performance of pollution control systems in cars, these technologies will show the smooth functioning of regulatory systems. Then automakers would like to offer cost-effective CO2 reduction solutions to their professional customers who pay an annual vehicle tax and/or for CSR (Corporate Social Responsibility) awareness. The first vehicles "drop-in-fuel" ready and equipped with new connected solutions will be dedicated to the market of captive fleets (private companies, town, communities, and states) and commercial vehicles for TCO and Tax reasons. And it becomes clear that keeping a record of the CO2 reduction from the tank to the wheel can be achieved with the Fuelbox, the SP3H fuel quality sensor.
The Fuelbox developed by SP3H can accurately identify the molecular content of fuels and digitize it. The "digital-connected" layer will simply be added to the existing technology and systems around the holistic system "fuel-engine" to automatically display information/necessary steps to the regulatory/legislative body through the vehicle's existing connection. This will be done through open innovation business model and industrial partnership with Tier 1 suppliers. The generation and valuation of the CO2 reduction in bigdata, notably for regulatory reasons, affect both captive fleets and commercial vehicles. However, the offer could also rapidly expand into all vehicles, in response to increasing demand from drivers, to offer more and more information to customers willing to pay for access to the connected data, as shown by various recent studies. Smart sensors like fuelBOX provide new set of data/information around Fuel/CO2 can generate up to US$ 4 billion in annual revenue (including aftermarket sales) between the sensor, system and bigdata equipment partners, only on the fuel sensor part and probably double if the recurring revenues related to the digital platform part and data processing in the Cloud are included.
This revenue can largely cover the efforts and R&D investments undertaken elsewhere while allowing a significant increase in the turnover and margins of the components manufacturers involved. The development of future alternative propulsion systems such as electric propulsion, supercapacitors or fuel cells would not be detrimental to the operating margin. In addition, the data business offers rapid access to new recurring business models (subscriptions, for example) while at the same time guaranteeing margins far superior to those provided by a traditional automotive sale business market.
Awards

2018 Automotive/Transportation Honorable Mention
2018 Top 100 Entries
Voting
ABOUT THE ENTRANT

Team members:

Jean François MASCARO
Audrey GUERIN
Xavier CAPRON
Marielle CHAUVEL
Cédric PUERTO
Géraldine FRANKIDJIAN
Thierry GERGAUD
Nathalie ALMAKDESSI
Nicolas RICHARD

Number of times previously entering contest:

1

Alain is inspired by:

innovation / challenge / team building - find solutions for market needs

Software used for this entry:

Matlab + Zemax