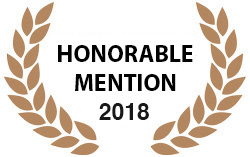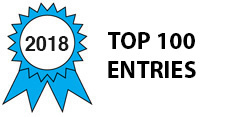 Flash Bainite is recognized as Dept of Energy's 2017 "SBIR Small Business of the Year". Outperforming many 1000s of inventors, Flash Bainite was considered to outperform progress in bio-fuels, wind, solar, batteries, nuclear, and all other small businesses funded by DOE.
DOE's Advanced Manufacturing Office's Drs David Forrest and Theresa Miller wrote:
"With widespread use of Flash-processed steels, the U.S. automotive industry could save over 100 pounds of vehicle weight per car at reduced cost. The potential of Flash-processed steels goes beyond the auto industry, however, with applications in agricultural machines and heavy equipment, rail, ships and defense systems with performance improvements, lower cost and lifetime energy savings possible in each application area."
The US Dept of Energy has found that 10% mass savings improves automotive fuel economy 6-8%. As design engineers hone their skills over decades, vehicle mass reductions are sought with statements like "every gram, every day", showing the intensity of the effort. Though estimates vary, removing a pound of mass is worthy of $1 cost increase. Inarguably, consumers would certainly pay $200 more for a 200 pound lighter, safer vehicle that would provide $100s in annual fuel savings. Automobiles remain heavy for one simple reason; no cost effective method exists to make cars 100s of pounds lighter despite decades of research . . . until now.
Globally patented Flash® Technology is a paradigm shift in steel research being cited regularly by leading metallurgists, such as Sir Harry Bhadeshia of Cambridge University, in conference keynote speeches. Flash Technology employs counterintuitive grain expansion mechanisms that force intragranular chemically heterogeneous grain refinement leading to "Maximum Strength " steel nanoscale microstructures. Requiring just seconds, minimal cost induction equipment heats readily available, low grade steel to inordinately high temperatures then water quenches using a proprietary thermal cycle. CAPEX is scalable based on product size and throughput such that "cottage industry" operations could fit in a one car garage. This is in stark contrast to the costly proprietary alloying, ten minute thermal cycles, and $400M furnaces of the Steel Industry.
Initially developed as US Army validated record setting Armor, Flash® Technology has migrated from the Defense Industry to the civilian automobile. Flash® Bainite has been tested by three Auto OEMs to make over a dozen "room temperature stamped" components 20 to 58% lighter. Lower cost Flash parts, at strengths of 1500-1800 megapascals, provided record setting energy absorption during OEM impact testing. After decades of research, the strongest room temperature stamped parts in today's automobiles are only 1200 megapascals.
The Dept of Energy has awarded an unprecedented (5) grants in only three years totaling $3.1M listing Flash as "the Next Big Thing" in "Early Commercialization". Flash® is constructing a 10 ton coil-to-coil production line funded by an SBIR Phase 3 Grant, the first awarded by DOE in five years.
Stronger than titanium, lighter than aluminum, Flash® Processing creates Maximum Strength Steel with unmatched bend-ability, toughness, and weldability. Lower costs and higher potential mass savings with Flash are predicted over all other lightweight metals.
Awards

2018 Automotive/Transportation Honorable Mention
2018 Top 100 Entries
Voting
ABOUT THE ENTRANT

Type of entry:

individual


Number of times previously entering contest:

2

Gary's hobbies and activities:

History, Metallurgy, and Karate

Gary is inspired by:

Work has been inspired by the need to provide safer, lighter, more fuel efficient vehicles that can be made at a cost savings to better protect families in their automobiles and other aspects of the transportation industry.

Software used for this entry:

Unigraphics