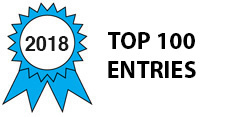 Bio-Grid is the modular antimicrobial ceiling developed by request of the University of Michigan hospitals to reduce HAI's (hospital acquired infections). The modular ceiling replaces non active gypsum/drywall, fibrous panels and stainless ceilings that harbor and grow bacteria and fungus and cannot be sufficiently cleaned by hand. When bacteria such as Escherichia coli ATCC 8739, Staphylococcus aureus ATCC 538 or Pseudomonas aeruginosa ATCC 15442 land on the surface, the Bio-Grid coating inhibits the ability to reproduce and achieves a 99.99% reduction of the bacteria after 24 hours!
The ceiling is also heavy duty coated aluminum panels to industry standard sizes (2'x2', 2'x4', 2'x3' ). Each panel is 0.80" thick and can be clipped into place to allow for desirable positive pressure environment. The support grid system is also heavy duty extruded aluminum "T" and "L" interlocking rails with quick connect fasteners.
Additional features are ease to install, accessible to overhead utilities, reconfigurable (flexible) to future technologies, wall to wall design capable (no sofits needed), accommodates any manufacturers lights, sensors or diffusers, short lead time and competitively affordable. In the event of water intrusion, the ceiling is cleanable & reusable and is not a dust contaminate generator like gypsum or fiber panels.
Key Hospital room uses are: Operating & procedure rooms, Pharmacy (cross contamination reduction), Cancer treatment areas and Emergency rooms. Beyond the hospital uses are: Clean rooms, Locker rooms and small professional medical spaces such as eye clinics.
Ideal for new construction or retro fit / renovate ceiling spaces.
See www.bio-gridsystems.com for details and contact information
Awards

2018 Top 100 Entries
Voting
ABOUT THE ENTRANT

Type of entry:

individual


Number of times previously entering contest:

1

Barry is inspired by:

Feedback on alone noted UV-C alone is not robust enough to eliminate bacteria due to light shadows as well as time and distance reduced light wave efficiency. By combining two therapies in one automated process, the ability of the organism to reproduce is interrupted and ceases to multiply. Further the variability of humans to apply enough pressure and time sanitizing to each surface varies by person and location to be sanitized, Bio-Grid is repeatable.