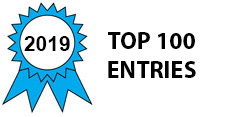 The reason why we started this project is due to the mindset of the general public, that is changing towards a more responsible way of consuming and living; for the daily commute, we saw that people are slowly but surely preferring personal transportation instead of cars that are meant for multiple passengers and are mostly used by one person. Likewise, consumers have a growing interest in vehicles powered by electricity rather than fossil fuels.
We identified the growing market of electric scooters, that lead us to believe, that there was a great opportunity to grow on this market, not only by creating another scooter but by trying to create something new and innovative; in a market that doesn´t seem to grow any smaller in the time being.
During our creative process we found that the way scooters are ridden (standing sideways on a small platform suspended by 2 wheels) may be difficult for first-time riders, so we aimed to provide a simpler and more intuitive way of riding. MANT-A is a vehicle similar in function to an electric scooter that is ridden as if it was a pair of skis on snow. Equipped with an electric engine and a suspension assisted rotation system, MANT-A is capable of taking users to their destination with ease, as it can offer a joyride for those seeking an enjoyable experience in an innovative vehicle.
The way MANT-A is built is as straight forward as it gets; first the aluminum tubes that act as the general structure of the scooter, are bent to form, cut and welded to build the frame, then supports for the handlebars are welded to the frame, the handlebars are bent, cut and welded as well. The platforms are made from carbon fiber and are screwed into place, the wheels, lights, rotation system and controls are secured into place, and lastly, the battery is put into place and supported by security belts, though for future prototypes we mean to integrate the spot for the battery that is integrated into the scooter.
We hope that MANT-A will one day become an alternative for all people looking for a new experience in transportation that is effective, environmentally responsible and easy to use.
MANT-A is a personal vehicle assisted with an electric motor that offers users a unique driving experience; using a 2 wheeled mueling system on the front, MANT-A allows users to rotate using their own weight to balance the board in the direction they wish to follow.
The two lateral tubes act as auxiliary supports for the user to rotate more comfortably, as well as to support the acceleration and braking controls.
With MANT-A, the aim was to assist the public in looking for an experience similar to skiing on asphalt, as well as those users looking for an experience similar to that of an electric scooter.
Specifications:
Autonomy: 40 km
Maximum speed provided by the motor: 20 km/hr
Measurements: 1.10 meters length x .65 meters width x 1.20 meters height
Awards

2019 Top 100 Entries
Voting
ABOUT THE ENTRANT

Team members:

Ander Diazgoñi Proal
Jacobo Podlipsky Sánchez

Jacobo is inspired by:

In our projects we are inspired by innovation, sustainability and new experiences.
In the world we are living, consumers get offered very similar products with little variants and innovations, we aim to bring to life new products never before seen.