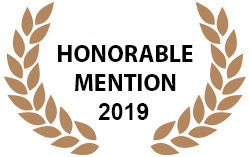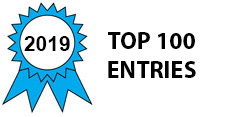 Today, Automated External Defibrillator (AED) devices can be used to deliver a shock to victims of Sudden Cardiac Arrest (SCA) to restore normal rhythm to the heart. The current art has evolved over the years but AEDs are still unconnected stationary devices. Tomorrow, with the advancements of the Internet of things (IoT), 5G, nanotechnology, electrical engineering and crowdsourcing such life-saving ability could be produced by your phone. The effectiveness of defibrillation is very time-sensitive. Victims of SCA who receive defibrillation within three minutes of the SCA have a 70% survival rate. However, when defibrillation occurs ten minutes after the SCA the survival rate is nearly zero. Even laypeople without medical training can use AEDs and are available in many public and workplaces. However, AEDs are not available everywhere and sometimes are not readily accessible even with drones. Having recognized this challenge, more lives could be saved if AEDs were more portable, traceable, and mobile.
The iAED design is founded on the IoT and connects: mobile devices, cloud networking, crowdsourcing and nanotechnology through the development of hardware and software capable of functioning as automated electronic defibrillator (AED) device. With smart manufacturing such as 3D printing and DC booster circuit via sensor/chip construction into the phone casing - the ease of this invention being deployed at large scale is achievable. With graphene ink available nano- electrodes will soon be mainstream, in fact in our lab we are applying thickness meters and testing 720V/360J with graphene ink.
There is definitely a market for iAED since everyone carries a phone. Picture this scene, you are stationed in a remote area and one of your colleagues drops to the floor unconscious. You are alone and you need to find a way to save your colleagues' life, every second counts and your every action and decision is critical to the survival of your colleague. In those critical seconds imagine having the power of saving your colleagues life through your mobile phone? Thankfully, your iAED that is in your pocket is charged and ready to deploy the 360 joules required to reactivate a heartbeat. With nano – skin (graphene) electrodes that are highly conductive and able to collate and collect the vital signs via the cloud to the emergency medical services (EMS). Through the crowdsourcing feature of the iAED app nearby trained CPR trainers are also alerted and provide extra support and increases the chance of survival. Furthermore, following the evaluation and diagnostics protocol this IoT system has a specialized bio- feedback loop that that can initially diagnose and detect the required treatment protocol following the initial defibrillation. Through the continuous analysis of the cardiac rhythms via the nano- skin electrodes and iAED app this determines the next treatment protocol such as – cardioversion or cardio simulation.
Like any electrical signal this can be sent via the cloud and communicated to the nano- electrodes. This ensures that your colleague receives advanced treatment protocols so as to maintain a stable cardiac condition all before the EMS arrives.
Awards

2019 Electronics/Sensors/IoT Honorable Mention
2019 Top 100 Entries
Voting
ABOUT THE ENTRANT

Team members:

Dr. Samantha J. Horseman
Curtis Gonter
Chris Adusei -Poku
Hawra Al Dawood
Maryam Al Ghareeb

Samantha is inspired by:

As a human - machine interface (HMI) scientist I am inspired by solving problems and challenges for our business partners at our #efactory. Fundamentally, I design through a human - centric lens (DT) and believe that the 'human' is the best sensing system we have on this planet. I am fascinated by taking great ideas to reality and applying IoT systems thinking/cybernetics as a signature to my #intelliSense portfolio. The intelliSense patents (57 granted globally) are just papers! I am inspired to take them to reality and create significant business value. https://patents.justia.com/inventor/samantha-j-horseman
https://linkedin.com/in/dr-samantha-kozak-880a2419