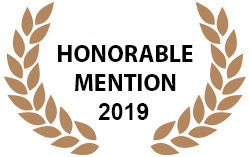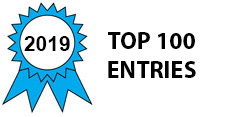 NASA inventors have developed a set of puncture self-healing materials comprised of commercially available, known self-healing polymer resin and additive blends. A range of puncture healing blends was developed by melt blending self-healing polymers with non-self-healing polymeric materials.
Benefits
Puncture healing capability of the melt blends improves at higher temperatures
Thermoplastic materials that can repeatedly and intrinsically self-heal without the need for foreign inserts or fillers (such as microencapsulated monomer)
Blend of self-healing polymer materials with high strength polymer resins potentially enables the materials to be used in structural, load bearing applications
Applications
Radiation shielding
Fuel tank liners
Healing layers in ballistic protection for armor, helmets and other personal protective equipment
Packaging material
Human prosthetics
Wire insulation material
Space habitats and structures
Micrometeoroid and orbital debris protective liners
The Technology
Stuffed Whipple Shield Configuration.
Puncture healing melt blends were developed by melt blending self-healing polymers with non self-healing polymeric materials. The self-healing polymeric materials consisted of Surlyn® 8940, Affinity™ EG 8200 G, and poly(butadiene)-graft-poly(methyl acrylate-co-acrylonitrile) or Barex® 210 IN. The non-self-healing polymeric materials consisted of poly(ether ether ketone) (PEEK), LaRC phenyl ethynyl terminated imide 330 (LaRC PETI 330), and Raptor Resins Bismaleimide-1 (BMI-1). Puncture healing blends were also prepared with chopped glass and chopped carbon fibers. The overall goal was to develop a product with superior properties relative to either of the starting materials. The melt blends were prepared in varying compositions to optimize desired properties of the resulting matrix. Ballistic testing was conducted to determine the self-healing characteristics of several developmental polymers subjected to micrometeoroid type damage.
Lead Inventor: Keith Gordon (LaRC)
Inventors: Brian Grimsley, Roberto Cano, Michael Czabag, Emilie Siochi, Dennis Working, Russell Smith -- all LaRC. University of Michigan Scott Savada and Timothy Scott.
Awards

2019 Manufacturing/Robotics/Automation Honorable Mention
2019 Top 100 Entries
Voting
ABOUT THE ENTRANT

Type of entry:

individual