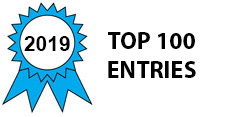 Innovative concepts in lightweight engineering for automotive and aerospace applications increasingly trust in Multi-Material-Design. Additionally metal-plastic-combinations are often used in white or brown goods as well as within the furniture industry or in novel architecture concepts. A special challenge for multi material designs is the joining process. Existing technologies to join metals to polymers, like adhesive bonding or mechanical fastening, are ineffective regarding process time (adhesive bonding) or don't applicate the forces optimally into the material (riveting, bolting). Moreover those technologies use supplemental materials like glue or rivets, which add weight and costs to the construction. The newly developed HPCI® (HeatPressCool-Integrative) tool appears like a spot resistance welding gun, which is widely used in car body engineering for metal to metal joining, but for the first time, it enables direct metal to polymer joining. The system is based on the technology of thermal direct joining. Hence a polymer is heated locally at the interface and simultaneously pressed against a pretreated sheet metal. After solidifying, the assemblies reach joint-strengths above the level of good adhesive bonds, while only requiring a fraction of the time. Absolutely no additional material is needed and the connections can be stressed right away. The joints are also media-tight and can therefore be used in sealing applications.
An induction coil serves as a highly efficient heat source. Magnetic flux concentrators furthermore boost the heating efficiency. The mandatory joining pressure is applied via high performance ceramic ram geometries coupled with an actuator. Several sensors enable highly flexible and controllable "on the fly"-processing. The HPCI®-technology can be coupled with industrial robots and works both with one- or two-sided accessibility to the joining partner. Based on the compact and robust design it can be put into conventional production lines. The synthetic joining partner has to have thermoplastic properties, which applies for 90 % of the plastics in use today. There are absolutely no restrictions regarding the metallic joining partner. Conventional steels as well as several aluminum and titanium alloys in combination with standard (PP), engineering (PA6) and high performance thermoplastics (PEEK) have already been tested.
Using the joining gun, process times can be cut down from several minutes, for conventional adhesive bonding processes, to a fraction of a second. Opposite to adhesive bonding, surface pretreatment of the polymer is not necessary at all. Brilliant cw-laser sources enable fast laser-macro-structuring of the metal and thus create an enlarged surface-area with undercuts. Fiber-Reinforced-Plastics are also highly suited for the process, as certain fibers can penetrated the metal structure and furthermore boost the connection strength. HPCI® is highly automatable and can simply replace existing tools for metal to metal joining. No additional and potentially harmful adhesives are used. Furthermore connections put together with HPCI® are separable and therefore enable efficient recycling processes and repairing-concepts. A big advantage compared to riveting or clinching is that the base material is not weakened at all.
Over all HPCI® has several advantages over conventional joining technologies and enables completely new designs with optimized material combinations.
Awards

2019 Manufacturing/Robotics/Automation Category Winner
2019 Top 100 Entries
Voting
ABOUT THE ENTRANT

Team members:

Philipp Goetze, Annett Klotzbach, Maurice Langer