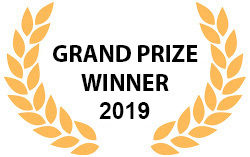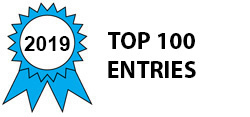 Vascular Perfusion Solutions (VPS) has developed a new, unique, and innovative medical device that extends organ and limb viability — the Universal Limb/Organ Stasis System for Extended Storage, or ULiSSES™. VPS is working with a team of world-class scientists to advance ULiSSES™ through FDA clearance and into the clinic. ULiSSES™ will provide organ and limb resuscitation, preservation and transport capabilities both civilian and military environments.
The ULiSSES™ device operates using a combination of fluidics, and mechano-elastic principles for the hypothermic, oxygenated, perfusion, preservation, of limbs and vascularized tissue. The device does not rely on electrical power to operate. Instead, it harvests energy from expanding compressed oxygen to simultaneously drive pulsatile perfusion of vascularized tissue and oxygenation of the preservation medium. Oxygen, fluid, and fluidics logic combine to perfuse, preserve, and resuscitate tissue at a rate that mimics a natural heartbeat. Capillary fibers with a large surface area, and permeable to O2/CO2, provide gas exchange and efficient oxygenation of the perfusate. These innovations result in a dramatic reduction in size, weight and cost, leading to a portable, single-use device that is expected to provide long term limb and vascularized tissue preservation.
Laboratory tests demonstrate that the ULiSSES™ device can preserve vascularized tissue for 24 hours, and beyond, at room temperature using animal models. According to an article published in Nature Biotechnology, "Organ shortage is among the greatest crises facing biomedicine today" (Giwa. et al., 2017). Furthermore, estimates show that by 2050, the amputee population in the United States will reach 3.6 million people (Amputee Coalition of America). One of the main reasons for the present shortage of organs is due to organ preservation constraints. For example, current technology cannot preserve hearts for more than 4 to 6 hours, and the distance between donor and recipient becomes a significant problem. The authors of the Nature paper noted that "with all supply constraints removed, organ replacement could theoretically prevent >30% of all deaths in the United States—doubling the average person's likelihood of living to 80 years of age" (Giwa. et al., 2017). Due to the unique design of the ULiSSES™ device, Vascular Perfusion Solutions, Inc (VPS) is poised to revolutionize the market for limb and vascularized tissue oxygenated perfusion, preservation, resuscitation, and transport.
We currently have a commercial prototype that was translated from a 3D printed lab prototype. VPS plans to collect additional test data and anticipates submitting a 510(k) application for clearance to the FDA in the second or third quarter of 2019, using our current commercial ULiSSES™ prototype, in collaboration with the Department of Defense.
Awards

2019 Grand Prize Winner
2019 Top 100 Entries
Voting
ABOUT THE ENTRANT

Team members:

Leonid Bunegin, BS - Chief Scientific Officer, Vascular Perfusion Solutions, Inc
Rafael J Veraza, MPH, PhD- Senior Scientist, Vascular Perfusion Solutions, Inc
Tom DeBrooke, MA, MBA- Chief Executive Officer, Vascular Perfusion Solutions, Inc

Rafael is inspired by:

Using science and technology to solve medical problems to save lives, inspires me every day to continue innovating.