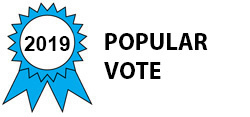 The global economy thrives on energy. Affordable energy directly contributes to increase productivity, reducing poverty and improving betterment of life. The global population is increasing day by day, which, in a way is leading to the utilization of natural resources and fossil fuels. Concentrating on the limited stock of fossil fuel, efforts have been in full swing to search for sustainable alternative to petroleum without adversely affecting the supply of food with keeping the environment clean (GO GREEN).
Biodiesel from algae is the most promising renewable biofuel derived from biomass with the potential to completely displace petroleum-derived fuel without adversely affecting the supply of food and other crop products, while keeping the environment pollution free. An alga grows naturally in the entire world. Under optimal conditions, it can be grown in massive, almost limitless amounts, requires saline or waste water or sea water, waste / rocky land. So this research talks about 1) reasons for selection of algae for production of biodiesel (third generation); 2) comparison of various algae cultivation methods, various algae harvesting techniques, different algae to oil extraction methods and different techniques for oil to biodiesel conversation; 3) comparison of various pyrolysis processes.
20% yield is already available with the SLOW PYROLYSER (already designed) according to the available technology in India (MAKE IN INDIA). Comparison of algae and obtained biodiesel from algae will be made with existing diesel (as per ASTM standards). Analysis of exhaust gas and its comparison with BS-IV is shown. Ultimately algae biodiesel is proven as clean, cost-effective & affordable renewable fuel for energy production for all commercial, defense vehicles and power plants. Thus algae biodiesel may address current burning issues of the state as well as of country like global warming, treatment of sanitation/waste water, rural development via creating lots of employment, carbon sequestrations etc.
Awards

2019 Top 10 Most Popular
Voting
ABOUT THE ENTRANT

Team members:

DR. NIRVESH S MEHTA

Number of times previously entering contest:

2

Alpesh is inspired by:

I WOULD LIKE TO CONTRIBUTE TO THE SOCIETY VIA MY RESEARCH AND LIKE TO SEND MESSAGE OF ' GO GREEN',' SAVE EARTH' AND 'MAKE IN INDIA' TO ALL.