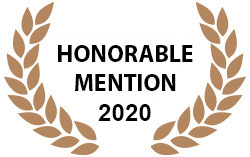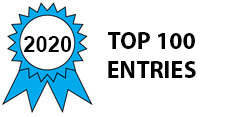 PROBLEM 1: Global climate change is one of the world's biggest challenges.
Climate change is recognized as a major issue worldwide. The rising atmospheric temperatures and rising ocean levels are largely attributed to increases in greenhouse gas emissions (GHG).
GHG mostly consist of carbon dioxide (CO2) and methane (CH4) The GHG absorb heat and release it gradually over time. Increasing GHG traps additional heat and raises the Earth's average temperature.
PROBLEM 2: Municipal Solid Waste (MSW) management is another of the world's biggest challenges.
The world is drowning in trash, and the waste generation rates are only increasing, according to the World Bank
Worldwide, the total MSW generated is 2,017 million tons per year and projected to be 3,400 million tons per year by 2050
 Total landfill methane emissions in 2010 was 799 million metric tonnes of carbon dioxide equivalents (MMTCO2E)
Problem 3: Rapidly Growing Hydrogen Market Could Exceed Production Capabilities
Historically, the hydrogen energy market has been centered on the petroleum refinery, chemical and steel industries.
Increased energy demand, requirements to use renewable energy, growth in the cleantech backup power requirements, and a growing number of fuel cell- vehicles in transportation will all push overall demand for hydrogen as a fuel to unprecedented levels.
Solution: We have developed a revolutionary technology that directly converts all forms of organic waste directly into hydrogen. No digesters thus no gases like methane. The detail science is protected by 22 US and International Patents. In simplistic terms, the feedstock (such as organic wastes) is dissolved into to caustic solution. That solution enters a reformer vessel with a catalyst at specific temperatures and pressures. The result is hydrogen and a carbonate byproduct that is marketable. The carbonate contains all of the carbon, so no CO2 is released unlike current mainstream processes. The process can be taken even further resulting in a closed cycle process that regenerates the caustic feedstock for the input. TechnipFMC, a $13 billion International EPC, has reviewed our technology in detail and has declared in a letter to us that "…this technology will revolutionize hydrogen production."
For example, the process can take advantage of existing Material Recovery Facilities (MRF) that receives Municipal Solid Waste (MSW). The MRF separates recyclable materials from the waste before sending over 50% to a landfill, most of which is organic. Our Base Facilitated Reformer (BFR) can be sited adjacent to the MRF to process this organic waste. For a typical MRF's handling 250 metric tonnes/day, the BFR process equipment could produce 20,000 kg of hydrogen/day, with little or no organic waste going to the landfill, thus no GHG produced. This process has a payback in less than 3 years.
We are collaborating with large distribution centers that have considerable cardboard and other organic wastes. At the same time, they are converting their fork lifts to fuel cells creating a hydrogen demand. We have designed a containerized system that takes their waste and gives them back the hydrogen they need.
Awards

2020 Sustainable Technologies/Future Energy Honorable Mention
2020 Top 100 Entries
Voting
ABOUT THE ENTRANT

Type of entry:

individual


Number of times previously entering contest:

1

P D is inspired by:

I am a Registered Professional Engineer with 51 years of experience in energy systems and enjoy every day solving technical problems from system level to finite. I have been a pioneer in Energy Management having developed and manufactured numerous highly reliable, energy efficient and intelligent products used worldwide, many in critical applications. I have been working on this new technology for the past 12 years and am excited about the impact it will have on reducing global climate change. We have just signed up a major coal operation that will commit its entire 750,000 metric tonnes per year of coal to hydrogen production.