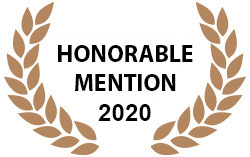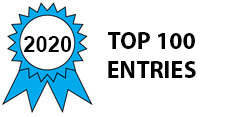 Based on an operational prototype system (Intelipod™) developed internally by Venti LLC, this SBIR effort will deliver a quantum improvement in fire fighter safety. This project represents a major advance in the tools available to first responders/fire fighters to access and safely respond to unknown emergencies, to save lives and property.
There is a shortfall in technical capability to assess an emergency event with a real time deployable multiple sensor array system. As such a system does not currently exist for responding emergency personnel. The Intelipod system will jump start the decision-making process by providing real time situational awareness and a record for post event forensics. This will result in major changes to current tactics/techniques/procedures (TTPs) for emergency response.
There is no one system/product available that can simultaneously look at a broad spectrum of environmental hazards/factors and produce a comprehensive picture to the Incident Commander (IC). This project will provide an advanced network of sensors across a broad spectrum of critical data elements (temperature, atmospheric pressure, humidity, vibration, VOC detection, and geo-location) and integrate them into an actionable common operating picture. The data is stored in the Cloud and IoT accessible throughout the first responder chain of command. This system is low cost and the sensor pods are priced to be expendable. Venti's proposal offers a fresh look at the first responder capability and survivability by providing critical, timely actionable information for all responding units.
Specific Aims
Challenge current paradigms:

Create a major shift in current tactics, techniques, and plans (TTPs) for response to fire and HAZMAT emergency scenarios.
Develop a truly portable real time multi-sensor array that eliminates the need to send first responder personnel into a dangerous and largely unknown hazardous situation (e.g., a developing flashover event) to detect, monitor, and assess.
Provide the incident commander with enough insight/situational awareness to exercise effective command and control of all assets engaged, provide a clear picture of analysis to additional responding units, as well as up channel authorities.
Ability to remotely add additional sensor units/types to a dynamic environment as needed with immediate information flow to the incident commander.

Applicable to a broad range of first responders:

Firefighters are the obvious group for initial deployment
As the number of Volunteer Fire Departments (VFD) suffer from personnel distress/shortages throughout the US, local law enforcement can become the first on scene emergency responder and need to make initial assessments normally the role of a VFD. This innovation
This approach is also applicable to industry emergency response personnel, whether they be in the oil & gas, transportation, etc.

This innovation represents a capability that does not exist today. It can provide a local IC with the ability to start gathering lifesaving emergency information, make real time decisions, and link it to other responding units through a Smart City construct. This is a unique integration of existing and leading-edge technologies into an architecture that can support constant evolution. 
Awards

2020 Electronics/Sensors/IoT Honorable Mention
2020 Top 100 Entries
Voting
ABOUT THE ENTRANT

Team members:

Phillip Tinsley
Brad Jefferson
Mat beyus

Ed is inspired by:

Provide emergency responders a new way to understand and approach an unknown and harazdous environment...to protect lives, equipment, and property

Software used for this entry:

Arduino, LINUX, JSON