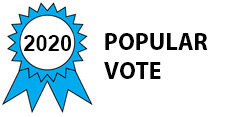 In the recent time of the global pandemic, it was observed that the world is incapable of handling pandemic situations like COVID-19. The primary factor which leads to a catastrophic level pandemic is overpopulation (also dense population) & contemporary lifestyle of humanity.
To curb or to avoid such a disaster world has adopted a strategy of "Social Distancing." A synonymous term of physical distancing often practiced in the medical field is now being used on a global level. Around the globe, governments are advising their citizen to follow the norms of social distancing. From countries like South Korea, Austria, Japan are a prime example of how effective a tool the social distancing is!
Lately, people are realizing how important social distancing is & are adopting to live with this habit. Although this habit may last till the pandemic situation get over but to avoid the next pandemic like scenario, humanity needs to follow certain norms & social distancing is one such way.
The featured technology is being built for a densely populated country like India, where pandemic like scenario may result in a devastating situation. The proposed solution involves mobile app & IoT solutions to give the crowd levels for public places like grocery stores, cafes, restaurants, parks, public transportation services. Where users can check the crowd levels using SPOTS mobile application & thus avoid highly crowded locations to be safe.
Awards

2020 Top 10 Most Popular
Voting
ABOUT THE ENTRANT

Team members:

Akshay Andhare
Tushar Shinde

Akshay is inspired by:

For a densely populated country like India, it is very difficult for any government to handle the pandemic situation effectively. Hence, a people's initiative is a must to curb the spread. During lockdown period of COVID-19, it was observed that for essential services like grocery stores, people were rushing out to get the groceries & thus safety norms were not followed. It was very difficult for some people to avoid overly crowded grocery stores. Hence the idea of SPOTS was developed to help people to choose less crowded locations for their outing experiences & be safe.