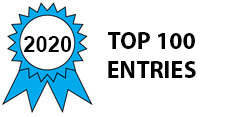 PrintIC is a unique technology for the realization of integrated circuits and system made only with carbon-based materials and employing only standard printing techniques (e.g. ink-jet, flexo, screen,...) that has been developed by FLEEP Technologies S.r.l., spin-off of the Italian Institute of Technology, operating in the printed electronics field.
1. How PrintICs are done
We acquire specialty carbon based powders that can be either conductors, semiconductors or insulators, dissolve them in common solvents and use them as inks in standard printers. We start from the basic building block, the transistor, made in a TFT configuration with a CMOS stack, and use them to build complex digital or analog integrated circuits.
2. What are the advantages
Mechanical Flexibility: Organic materials are flexible by nature and this makes our transistors and circuits bendable, a peculiarity that does not apply to standard silicon technology. Our integrated circuits can be bent down to 1mm radius and for >1000 cycles, with no loss of performance.
Recyclability: carbon-based materials are generally known as plastics, hence these devices can be recycled as common plastic and are not considered as special waste.
Sustainability: our fabrication process does not overcome 100°C, strongly reducing the carbon footprint for the manufacturing with respect to standard electronics. Moreover, our manufacturing process is additive so there is a reduced material waste.
No Assembly: differently from standard electronics, where many components are soldered on a single PCB, with PrintIC technology sensors, actuators, energy supplies and ICs can be all printed on the same substrate, avoiding assembly cost.
Paper-thin: our devices are thinner that 1um and can be printed on substrates ranging from 1um to 200um.
3. Applications
There are many applications for PrintICs, spanning well-defined markets.
Biomedical devices: the increased need for continuous monitoring and Point of care devices makes PrintIC technology the best candidate for flexible application in the field (e.g. glucose monitoring, dose counting, dose timing, smart plasters, smart patches,...)
Smart Packaging: the packaging sector has always tried to integrate intelligence, but found it always hard due to compliance with recyclability regulations. Adding standard electronics, makes any packaging a special waste. Being recyclable, PrintIC are the perfect solution for smart packaging applications like customer engagement and perishable food monitoring.
IoT: with the increasing demand of ubiquitous electronics, an environmentally sustainable technology is hardly needed. PrintIC is an environmentally friendlier solution that can solve the e-waste problem in the IoT sector.
Awards

2020 Electronics/Sensors/IoT Category Winner
2020 Top 100 Entries
Voting
ABOUT THE ENTRANT

Team members:

FLEEP Technologies S.r.l.
Dr. Giorgio Dell'Erba
Dr. Andrea Perinot
Mr. Paolo Colpani

Giorgio is inspired by:

Applying new materials to established industries to disrupt them