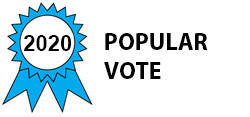 The Portable Tree - ATMOSPHERE TRANSFORMATION PROJECT
NAME
Trees are responsible for the production of oxygen in the world, but despite their great virtues, they are limited to producing and developing in specific environments, so thinking of producing oxygen in hostile places like Mars is far from being a reality, but for this the solution is the Portable Tree. "IT IS A FACT"
THE PROBLEM
The precarious living conditions in the future due to the emissions of polluting gases that alter our atmosphere, cry out to us to think further, both in finding solutions that are applicable to reverse the damage, as well as open up the possibilities of advancing in others. fields. The space age is a reality and the ability to travel and live on other planets is getting closer every day.
SOLUTION
The portable tree allows us to convert gases using upgradeable prototypes to act with accelerated efficiency both in environmental purification projects and in planetary terraforming.
COMPETITION
There are a wide variety of filtration methodologies currently globally, but despite great competition, the portable tree has the quality of reducing costs by applying the technique of the three Rs (collection, recycling and restoration), thus maintaining the vision of green entrepreneurship that has been responsible for great inspiration in the development of research and construction of the first experimental phase.
EQUIPMENT
The portable tree team to date consists of two members. Personally I have been the creator and developer of the project thanks to the support and mentoring of multiple people and in the administrative part my partner yanmiver jimenez financial advisor.
WHERE WE ARE AND WHERE WE WANT TO GO
We are currently at the conclusion of the initial phase since the study, design and construction of the practice prototype was successfully achieved. The next step is to be able to build more practical and efficient equipment with autonomous capacities, updating the design with generators or electric power suppliers as an alternative energy source and having availability of physical spaces, for the installation of these ecological equipment that contribute with the necessary requirements. and thus promote green entrepreneurship, technology and contribute to the conquest of space.
WHAT DO YOU NEED
Having the appropriate financing is vital for the progress of the project because although the initial phase could be successfully concluded, the economic resources are essential to implement developments in robotic facilities, energy supply and even the integration of Artificial Intelligence in future prototypes.
I speak to you jonar cubillan ing in Venezuelan oil activist and scientist, thank you very much for your attention...
Awards

2020 Top 10 Most Popular
Voting
ABOUT THE ENTRANT

Team members:

Autor:
Ing. de Petróleo. Jonar Cubillan.
Activista y Científico Venezolano.
Asesores Académicos:
Ing. de Petróleo. ASTMO. Patrick Morton.
Ing. de Petróleo. PhD. Richard Márquez.
Ing. Metalúrgico. M.Sc. Mercylino Quinto.
Ing. En Geo-ciencias. Humberto Linares.
TSU. En Idiomas Modernos Yanmiver Jiménez.
Téc. En Mecánica Automotriz: Jose Cubillan.

Software used for this entry:

Microsoft PowerPoint