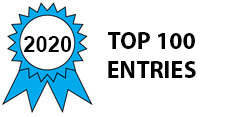 To counter climate change, the world is moving towards clean energy, but still, energy is generated through fossil fuel due to its need on a large scale. Therefore it is necessary to use our electricity in an efficient manner. Our product 'Intellica' tackles this issue by the phenomenon of load balancing in the distribution of power, which saves up to 20% in electricity bills and reduces carbon footprint by approximately 18,000 tons per year.
Our device 'Enent' detects unbalance in power system and shifts loads among phases. Globally, power distribution is predicated on three-phase and four wire system. Ideally, the system should have zero load imbalance in order to prevent any power losses. If the load are not balanced properly, and anyone phase is overloaded as compared the other phases, then this will result in excessive current flowing through the neutral wire which will eventually lead to power losses and wastage of electricity. The imbalance among loads also contributes to malfunctioning three-phase devices and additionally leads to reduction in transformer efficiency. Our device introduces an algorithm for preparing an optimized scheme for balancing of loads among phases and additionally proposes a load balancing method utilizing state of the art computation hardware. The device measures the unbalance in the current of all phases and estimate loads connected to the individual phases. Phase swapping algorithm is then executed which gives the best scheme for single-phase loads to produce a balanced system. Triac based switching or zero crossing strategy is then used to swap phases with requirements up to 50 KVA and this results in a balanced system with reduced amount of current flowing through the neutral.
The device can reduce up to 20% in electricity bills and power losses. Additionally, power loads can also be shifted easily. Moreover, Since our solution is reducing the energy consumption in essence, by eliminating the energy losses in power lines, it would reduce the overall requirement for energy generation and therefore reduce the emissions of greenhouse gasses. Intellica saves up to 20% of electricity bills for the consumer which reduces carbon footprint massively, limiting the release of carbon dioxide by 18,000 tons per year (for every 1000 devices installed). The saved energy can be used to power an additional 200 homes. (for every 1000 devices installed). This ensures that our proposed activity is going to have a very positive impact on the environment which itself is a huge benefit on its own. Moreover, the cost of the device is significantly cheap and can be recovered within 6-8 months of savings.Furthermore it can have a massive impact on the efficiency of the grid.
The technology includes
Solid-state switching modules providing a long life
Designed in compliance with IEEE standards 446-1995 & 1100-1999 ensuring the protection of all devices
Detects and calculates unbalance in microsecond level (20ms switching standard)
It has extra feature of di/dt surge limiting during switching
Awards

2020 Top 100 Entries
Voting
ABOUT THE ENTRANT

Name:

Muhammad Osama Bin Shakeel

Team members:

1) Osama Bin Shakeel-CEO
2) Javeria Shakeel-COO